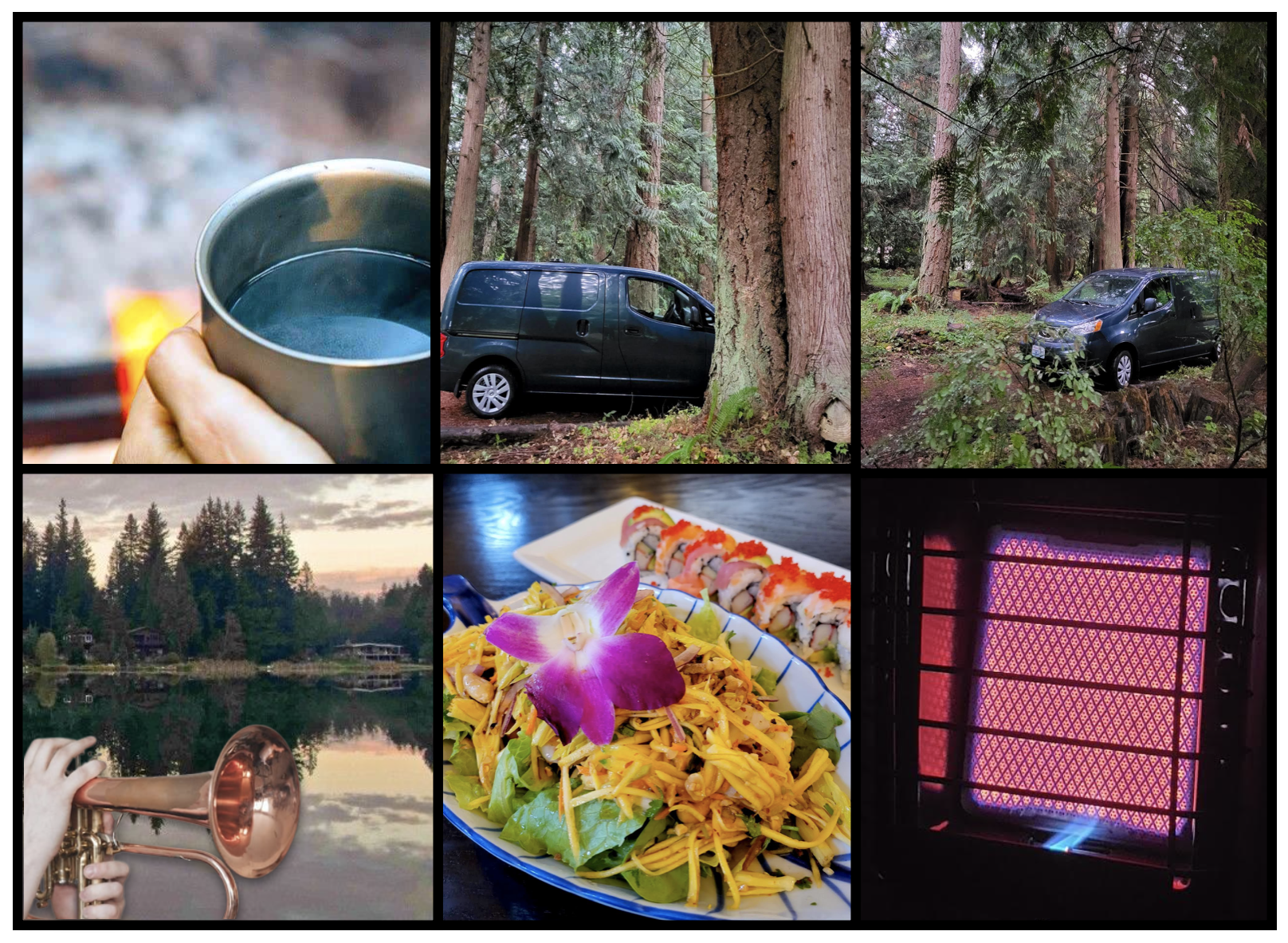 Summer showers again last night as I slumbered, cozy and warm, under the covers. #vanlife
Woke up to the welcome aroma of freshly brewed coffee, then explored the forested hills around my campsite.
Nature walks really aren't the same without the company of my canine companion (Scout stayed home this time), but at least I have the voice of Daddy Bill in my mind's ear, narrating, identifying all the birds and plants! 
Played some long tones over the water at sunset. It's good to get away and recharge. 
The writing plan, however, has been a bust so far — more "posing" than "composing," sadly. 
Nothing but false starts, insincere, derivative melodies, and ostensibly original ideas that lead nowhere. 
Oh, well. Not giving up. Fail better tomorrow!
Today's meal: mango salad with prawns and peanuts and a sensational rainbow roll. 
Tonight's entertainment: a download of Blade Runner, an enduring favorite.
Even fired up the propane heater for a little extra warmth and atmosphere. 
I do love a rainy night.