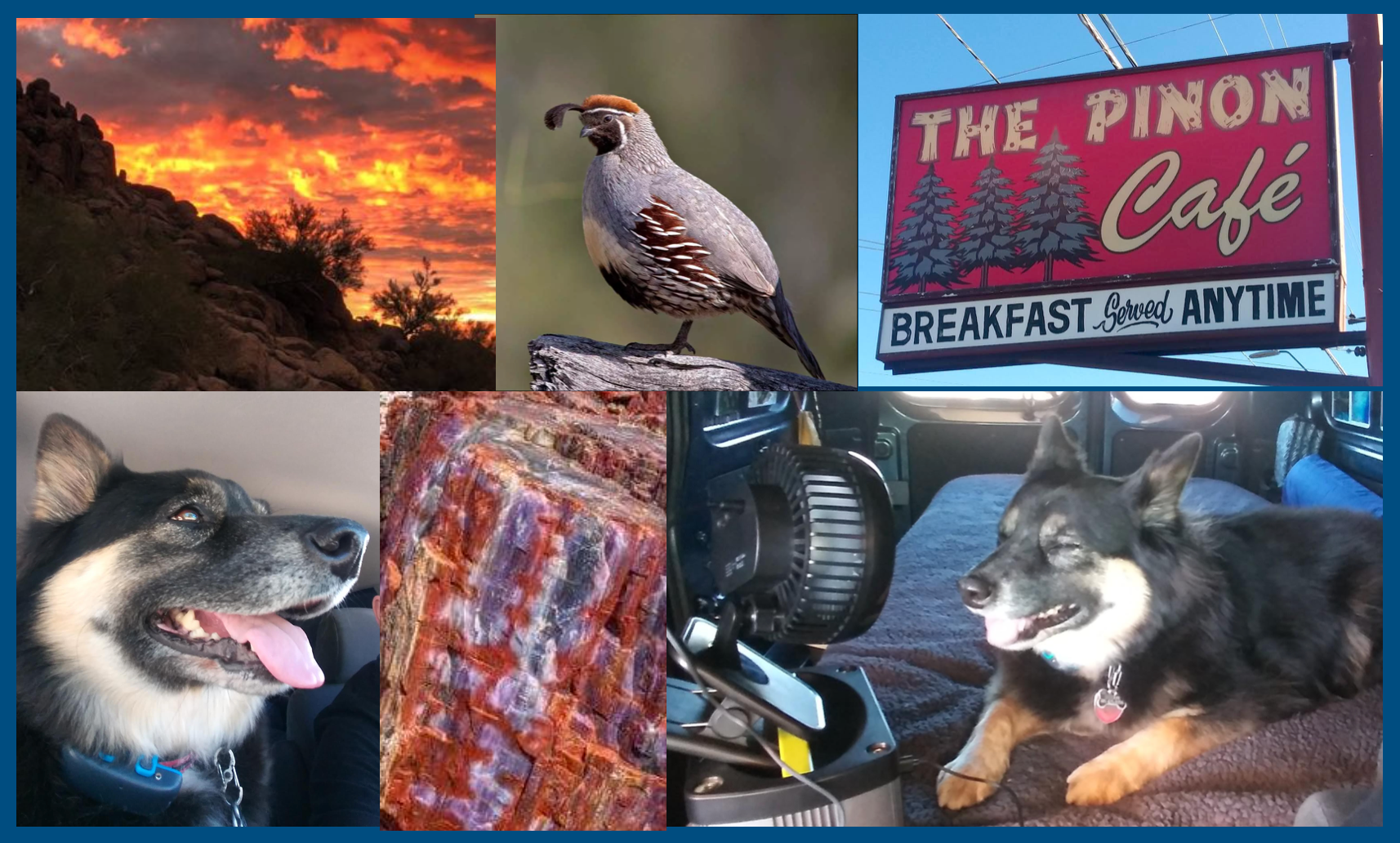 Yesterday the Jazz Noir band rehearsed in Phoenix for our upcoming show at Scottsdale Center for the Performing Arts. Scout chased a Gamble's Quail and cooled off in front of the fan. 
Today we traveled 281 miles to Gallup, New Mexico. The scenery on the drive was stunning. Highlights: snow in the White Mountains, a greasy spoon breakfast in Payson, and a lovely walk with Scout near Petrified Forest National Park. 
Tomorrow's destination: Santa Fe!
#Forward #BoondockerBoondoggle