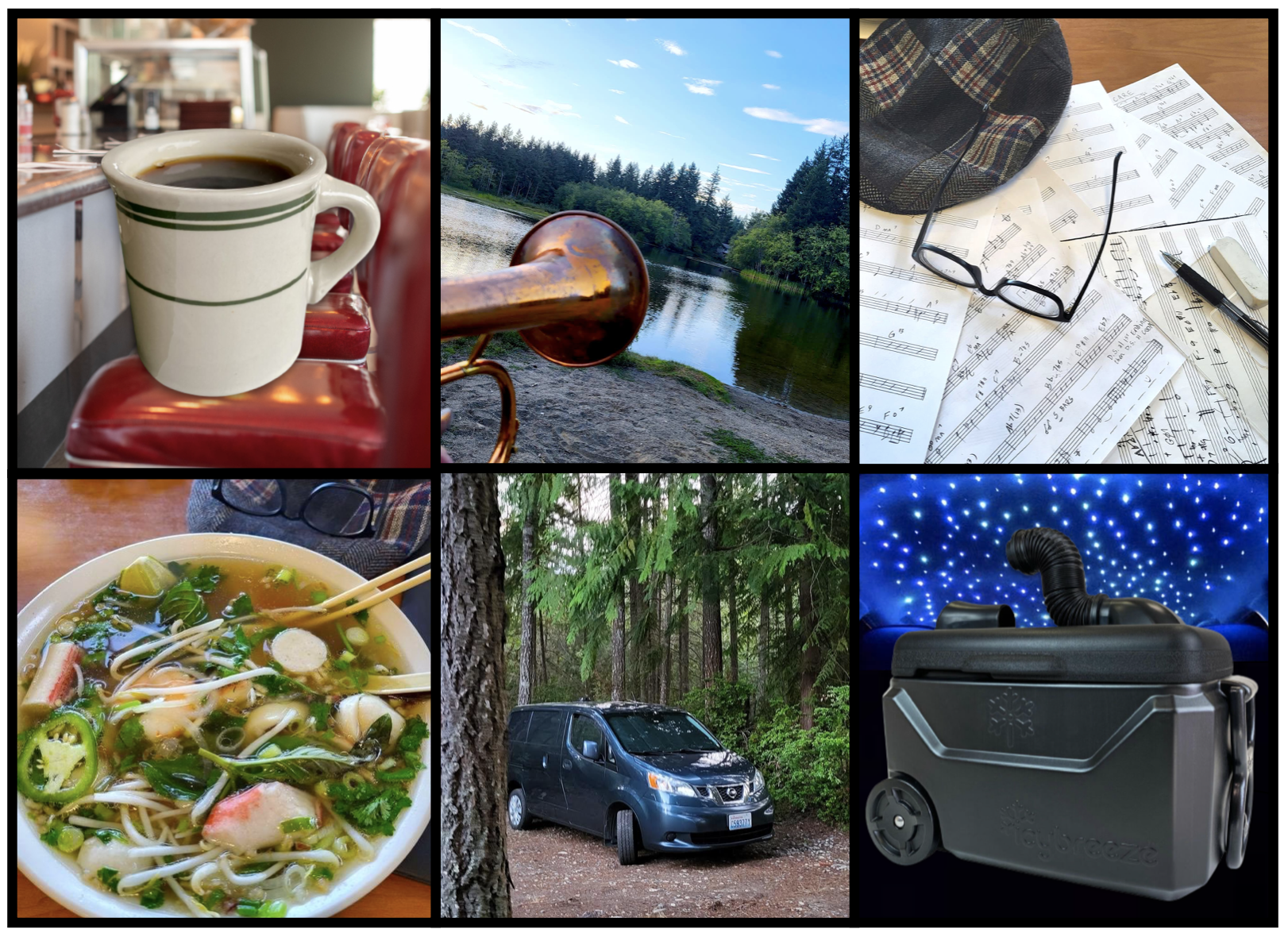 Got my morning joe from the roadside diner before decamping to Green Mountain and the Wildcat Trail.
Found a secluded spot lakeside to work on my arrangement of "Shelter" by Jay Thomas.
Shared the trail and spectacular views of the valley with a few ambitious kids on mountain bikes. 
Today's meal: a mighty satisfying, spicy bowl of seafood pho with Vietnamese lettuce wraps and beer. 
Made camp among the evergreens in the secluded equestrian community of Bridal Trail. 
Grateful for the Icy Breeze, a tour bus air conditioner, white noise maker, and cooler, all in one (not a paid endorsement).
Tomorrow is the final day of this adventure. It's been grand!