"War, what is it good for? 
Absolutely nothing." 
—Barrett Strong 

On the morning of Tuesday, September 11, 2001, I was at home in Berkeley, drinking my first cup of coffee and viewing the Today show when the news broke. I watched in horror and disbelief as the second plane hit the World Trade Center, in real time, on national television. 
It took awhile to get over the initial shock and accept the reality of what was happening, but the awful footage continued to be broadcast on every channel throughout the afternoon and evening. This was not fake. It was no movie. No superhero was coming to save the day. The tragedy of 9/11 and its painful consequences were very real indeed.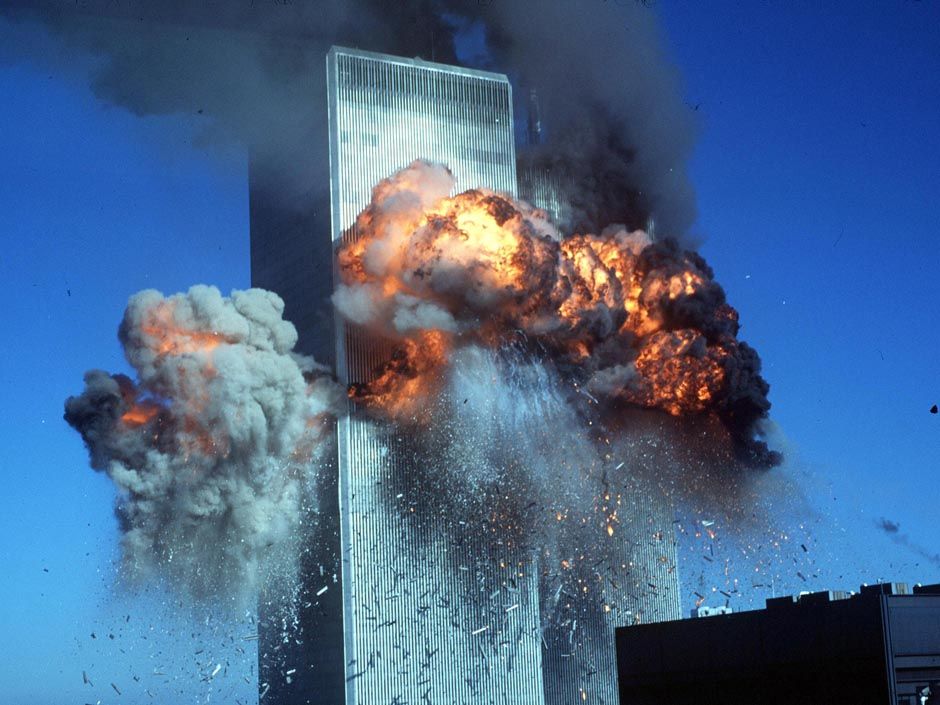 One by one we heard from New York friends who survived the senseless attacks. None were injured, thank goodness, but all were traumatized. As we learned the names of those who died, however, our shock and sadness turned to anger.
I'm no conspiracy nut, but I must confess to harboring some rational skepticism about what really happened that day. The official 9/11 Commission report was neither comprehensive nor persuasive. Too many questions remain. 
Why was Al-Qaeda able to outwit the worldwide intelligence community? Doesn't the USA have the most expensive and sophisticated military in the world? Is it really so easy for a plane to fly into the Pentagon, without alerting the Pentagon? And what about the laws of physics? Is the impact from two civilian airplanes truly all it takes to cause the total collapse of three New York City skyscrapers, directly into their own footprint, as if by controlled demolition? And if these atrocities were not perpetrated by a foreign government, but by an unsanctioned group of religious zealots from Saudi, UAE, Lebanon and Egypt, how exactly did these crimes justify prolonged American wars in Afghanistan and Iraq? 
I raise these questions not to suggest the possibility of a false flag operation, but to highlight the cognitive dissonance of the day's events. We may never know whether our government was complicit, or merely asleep at the wheel, but neither is excusable. When something so unthinkable occurs, and none of the official explanations make sense, you begin to doubt everything. 
Like many Americans, I experienced lingering feelings of vulnerability and disillusionment after 9/11. It was no longer possible to believe the fairytale that "it can't happen here." Even on the west coast, the attacks felt personal, regardless of whether you knew any of the victims personally. 
I remember sitting in my driveway the following spring, still mourning, listening to Norah Jones' Come Away With Me, and wondering if our collective national sadness might be partly responsible for her album's runaway success. We were wounded, and Norah's soulful, melancholy music was just the medicine we needed. Grief brought us together.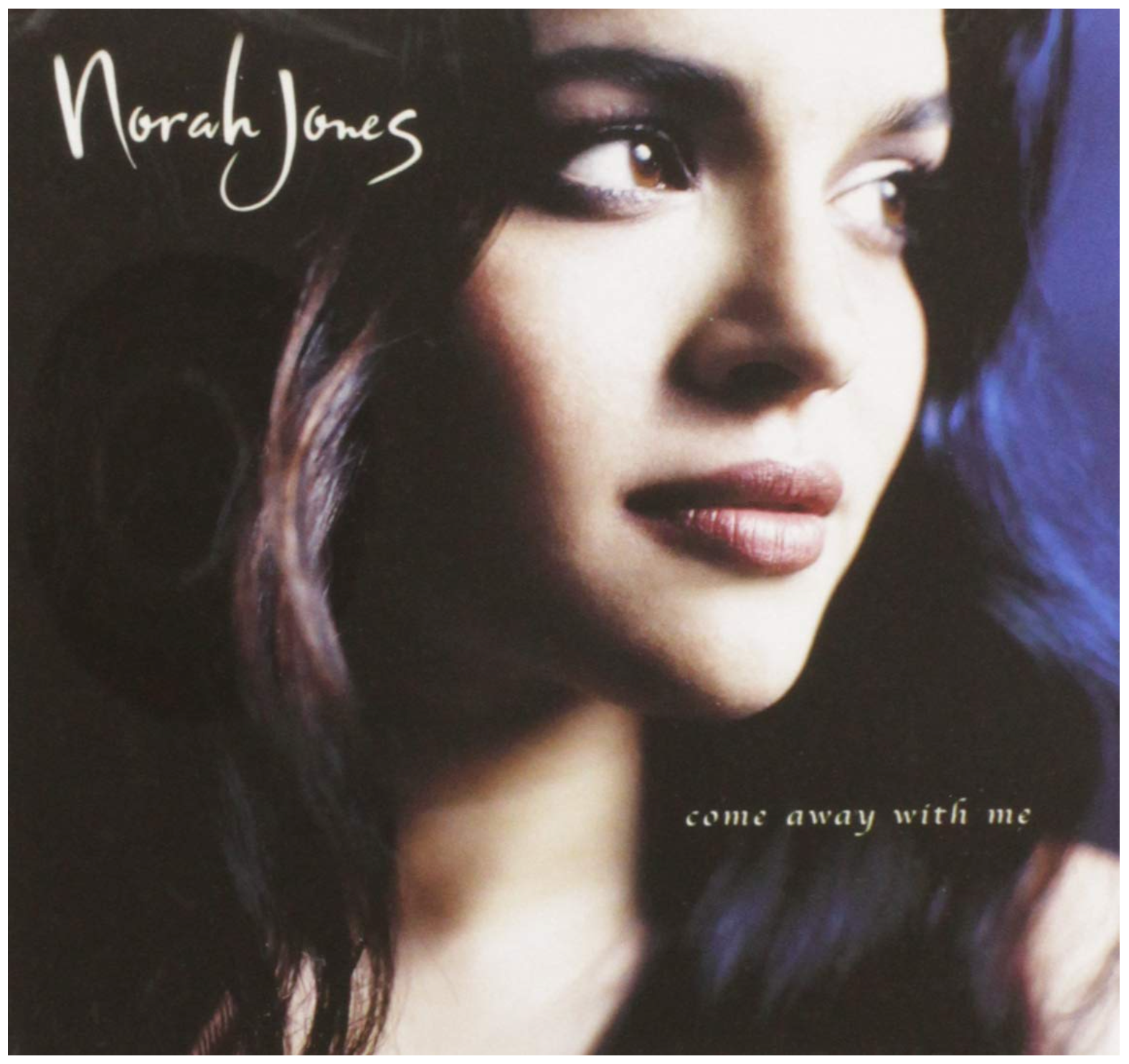 Unlike many, however, I did not feel patriotic after 9/11. Jingoism struck me as an entirely inappropriate reaction to such a catastrophic national blunder. I felt let down by our leaders, outraged that they had let this happen, and troubled by their simplistic, sloganistic responses. Instead of providing the answers and accountability we deserved, they gave us only facile exhortations to "go shopping" and "support the troops." They curtailed our civil liberties and declared war on terror, an objective that is absurd on its face, not to mention unwinnable. 
I was also deeply disappointed by friends and neighbors. I've never heard so much anti-foreigner and anti-immigrant hate speech. It was heartbreaking. The concurrent sudden appearance of our flag everywhere, on front porches, car antennas and lapel pins, only underscored my sense of disconnection.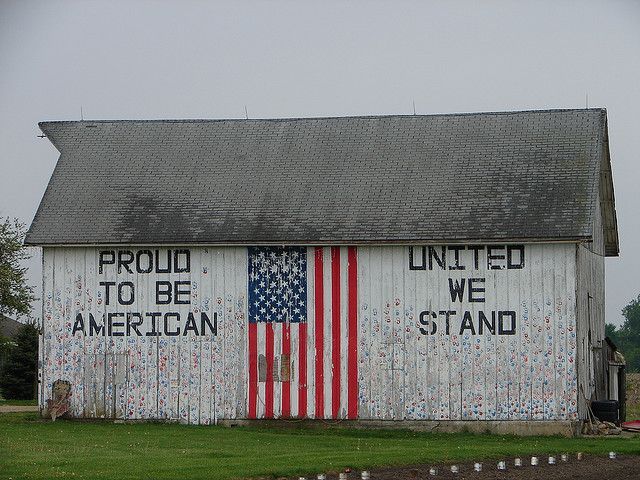 Can a liberal pacifist xenophile be a proud American? It's complicated. As an avowed Citizen of the World, I respect our institutions, but patriotism doesn't come naturally. Like religious piety, bigotry, and football mania, patriotic pride is something that I've never really understood even though it has surrounded me all my life. 
Don't get me wrong, I'm aware of my good fortune at having been born white, male and North American in the 20th century, and am grateful for the rights and privileges that I enjoy in this country. I love that I can own property and speak my mind. But I'm also cognizant of the fact that I didn't earn these blessings. They were stolen by my ancestors and built on the backs of subjugated people. And I know that even today, not all Americans are able to enjoy the same rights and privileges equally. 
I would have to say that I like the idea of America more than the reality. I've never bought into the myth of American Exceptionalism. I've done enough traveling to learn that the USA is not "the envy of the world," as I was taught to believe in school, but is actually inferior to many other industrialized nations in education, infrastructure, health care and support for the arts. 
I also emphatically reject the notion that our democratic freedom is predicated on maintaining American hegemony and global military dominance. Freedom may not be free, but most wars are unnecessary. Sorry, Colonel Jessup, but we can handle the truth. We don't all want you on that wall. Some of us don't want walls at all.
20 years after the events of 9/11, the United States Armed Forces are finally withdrawing from Afghanistan. This has been the longest military action in our nation's history. 978 billion dollars were spent. Over 241,000 people were killed, including 71,000 civilians. 
Was it worth it?