"Stars twinkle until they wrinkle." 
—Victor Mature 
That was well over 20 years ago. Since then I've weathered many career ups and downs, working both with and without the support of managers, agents, publicists and investors. 
Although I'm now a far better musician, I can definitely confirm that the accolades are much harder-won after middle age. Youth isn't the only thing that's wasted on the young. 
I've learned that good fortune is evanescent, and fame, like the TV show, is fleeting. Our desire to to be known is really just the struggle to be seen. When we chase respect or renown, deep down what we really want is love. 
I once heard an interview with veteran actor Sidney Poitier, in which he was asked what it's like to be famous. "People don't really know the man so much as the name," he replied.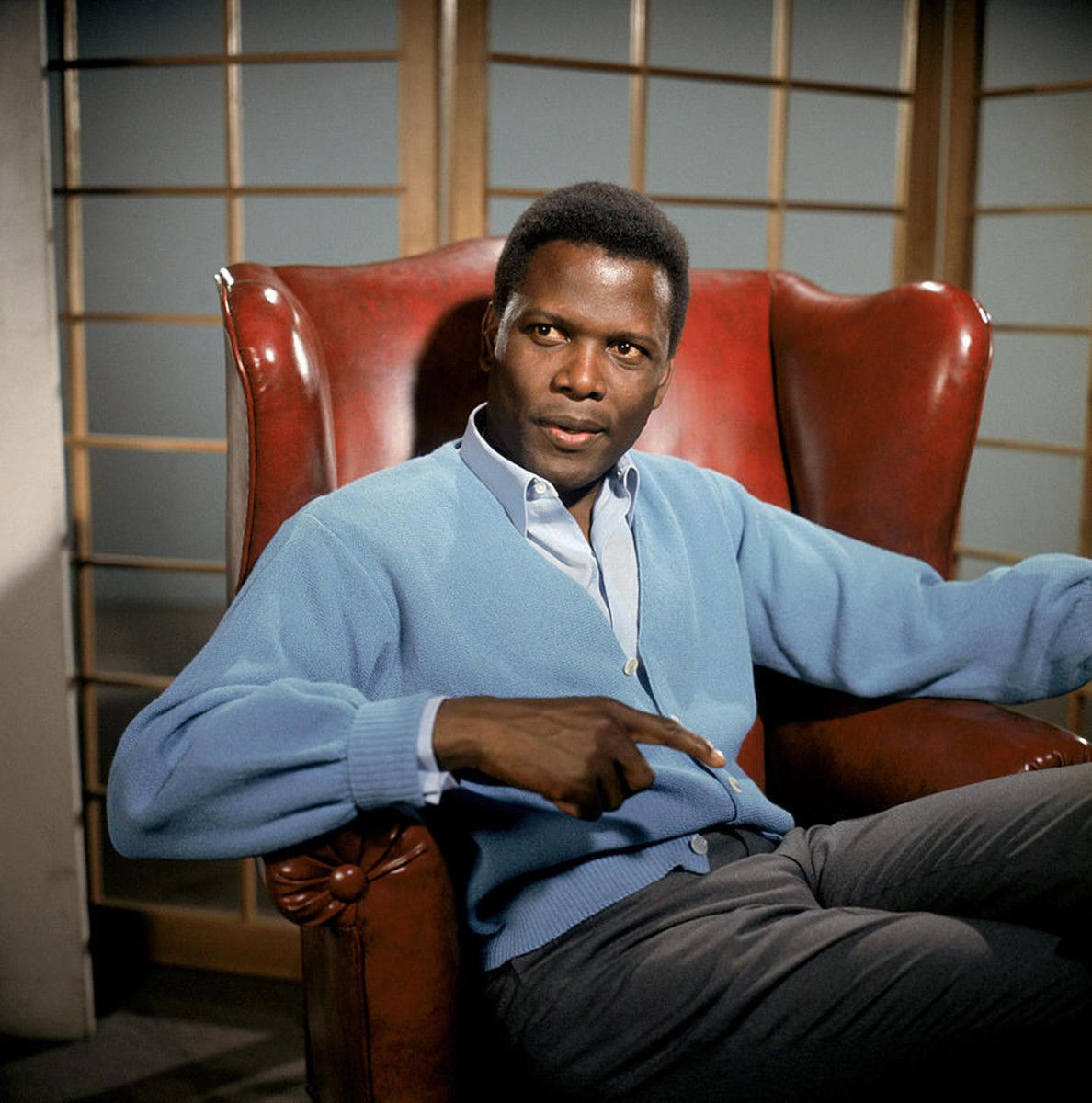 Sidney Poitier is an actor, director, producer, author, humanitarian and recipient of the Presidential Medal of Freedom
He went on to describe a recent experience at a cafe. After taking his coffee order at the counter, the barista, an attractive young woman with piercings and tattoos, hands Poitier a cardboard voucher. "Have a seat and I'll let you know when it's ready," she says. 
A few minutes later she calls out his name. "Sidney Poitier? Macchiato for Sidney Poitier." Poitier approaches the counter and hands her the chit, pleased to have been recognized. She looks at it and frowns. 
"No, no, you're Joan of Arc ... see?" She points to the name scrawled in black magic marker on the small piece of cardboard. 
"Sidney Poitier!" she calls again over his shoulder. 
"That's mine," says an Asian-American gentleman in the back of the room, handing her his chit as he approaches the counter. 
Don't you love it? 
Indeed, people don't really know the man so much as the name. 
Not only that -- sometimes they don't even know the name! 
Case in point, here's a cafe story of my own: 
Not that long ago I was performing in New Mexico, one of my favorite southwest touring hubs. Following successful shows in Albuquerque and Santa Fe, I arrived in Taos, a small mountain village with a population of about 5,000. I got to town early as was my custom; the rest of my band would arrive just before soundcheck.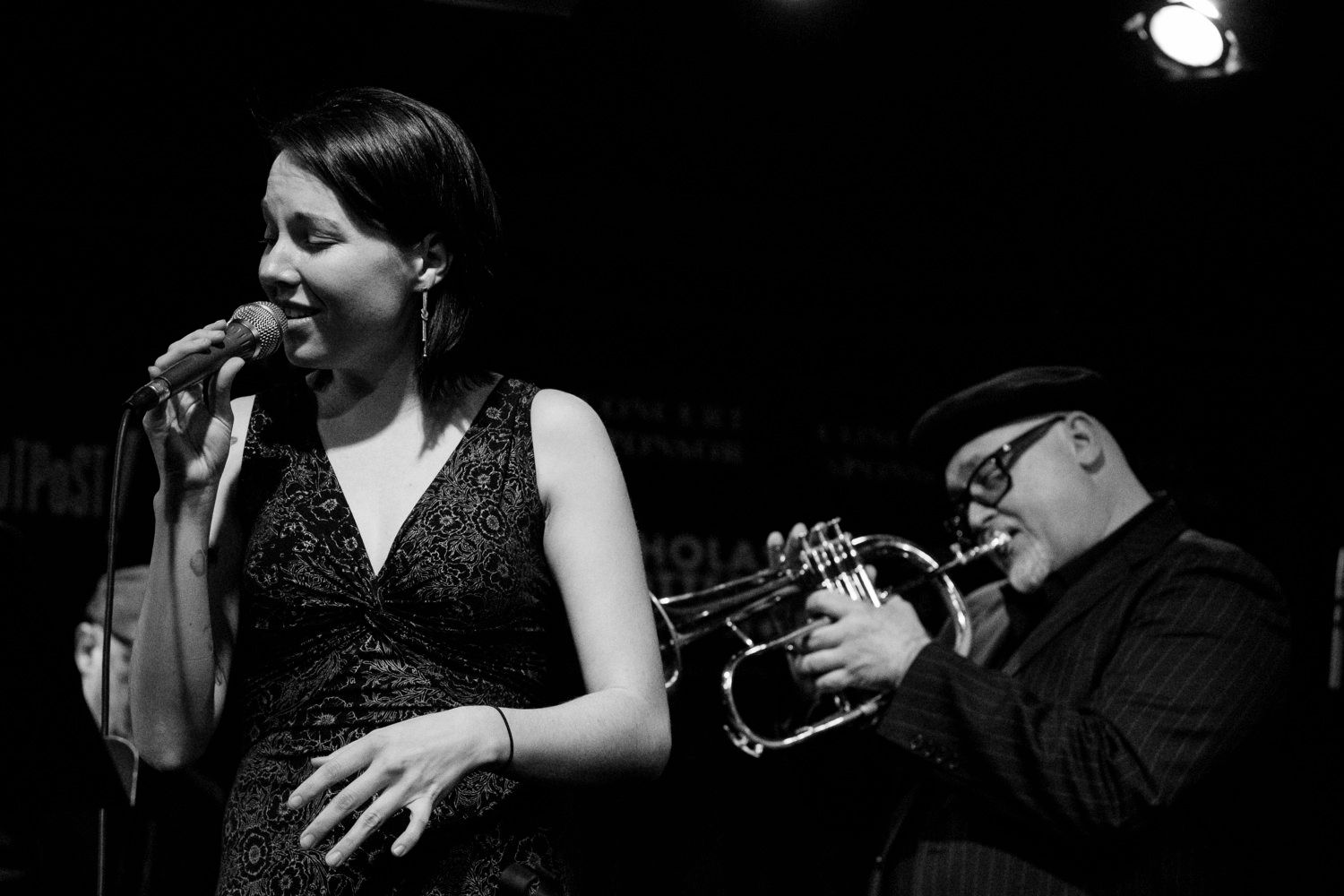 Holly Pyle and Dmitri Matheny at The Outpost (Albuquerque NM) photo by Joseph Berg
Upon checking in at the hotel, I went out in search of coffee and found the perfect spot. I settled into a corner table with my book and a cup of dark, rich, aromatic happiness. 
"First time in Taos?" the barista asked. 
"Why, do I look like a tourist?" I laughed. 
"I just happen to know most of the other folks in here," she explained. 
"No, I love Taos. Been here many times," I said. 
"Have you heard about the big concert tonight?" she asked. "Everybody's going." 
"Concert?" I asked, intrigued. "Who's playing?" 
"I dunno," she said. 
"Just some jazz guy."