"The beginning of things is necessarily vague, 
tangled, chaotic, and exceedingly disturbing. 
How few of us ever emerge from such beginning!" 
—Kate Chopin 
By summer's end I've discovered much to love about living in Arizona. 
The regional art, music and food are outstanding. The laidback lifestyle suits my temperament. The arid landscape is as vast and peaceful as the ocean. I like the way hawks wheel and keen overhead as the majestic saguaro watch silently like sentries. And most of all, I love the glorious sunsets. 
Some part of me knows my future lies elsewhere. If books and movies have taught me anything, it's that one day the call to adventure will require me to leave this desert. In the meantime, this seems like a good place to begin the next chapter of life's journey.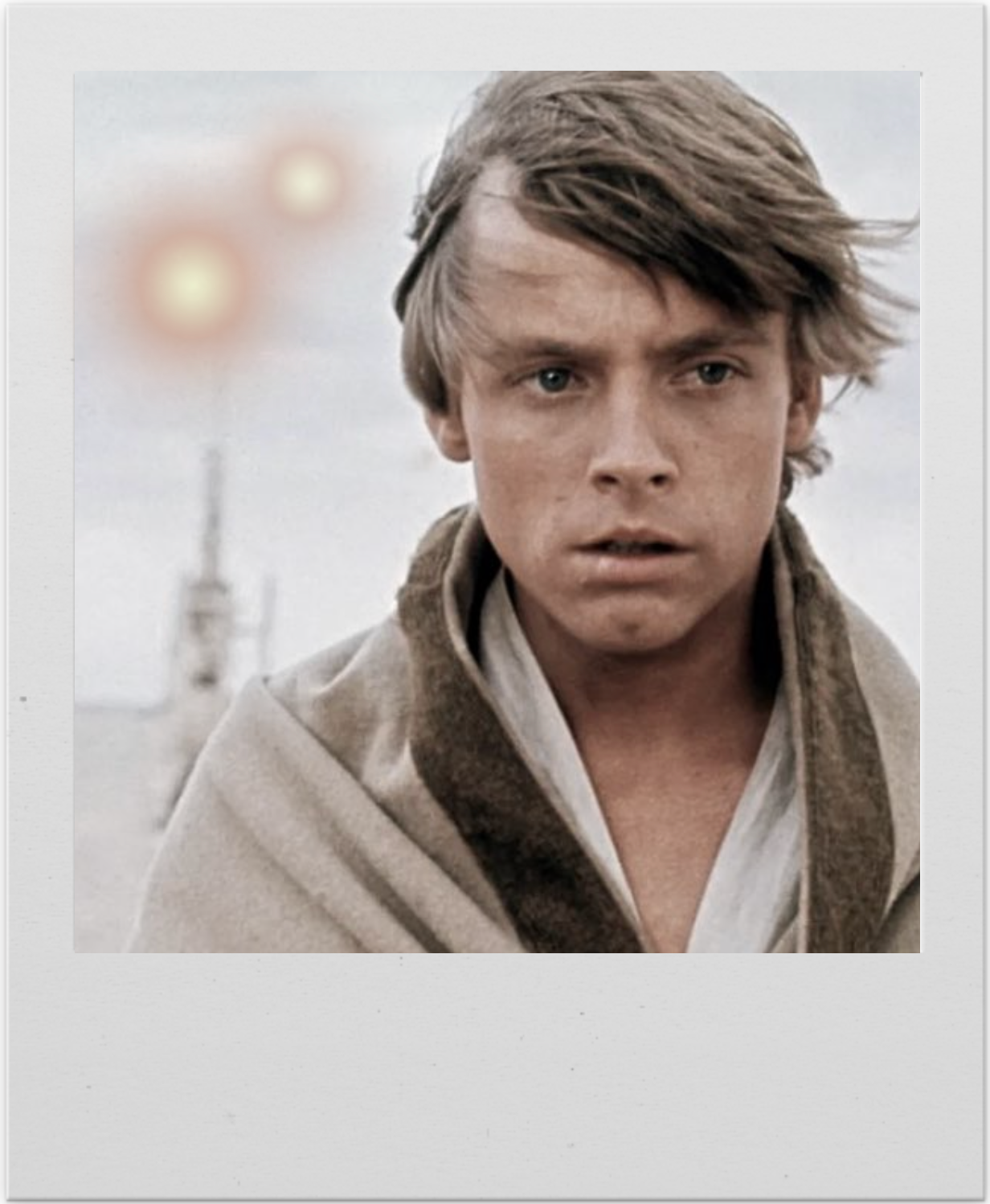 If books and movies have taught me anything, it's that one day 
the call to adventure will require me to leave this desert. 

Today is the first day of school. Daddy Bill and I are up early for our commute to the town of Marana, just northwest of Tucson. The drive is pleasant. The sky is overcast so it's a little cooler than usual. The university jazz station is spinning some classic Miles, always a good omen, and our little Toyota still has its new car smell. 
My spirits are high. I'm excited to begin seventh grade, although I'm not entirely sure what to expect. None of the kids in our 22nd & Craycroft neighborhood go to school out there. I only know what Dad has told me, that it's a public school in a rural area which takes its name from the Spanish word "maraña," meaning tangle. And last week I overheard Dad on the phone saying something about "teaching basic English to the children of migrant farmworkers." 
This morning as we travel the long frontage road past dusty acres of alfalfa and cotton, I begin to understand. "Things are going to be a little different here than they were at Brookstone, son," Daddy Bill says. "Just be patient and keep an open mind." It sounds rehearsed, like a prepared speech. I have the feeling he's talking to himself as much as to me.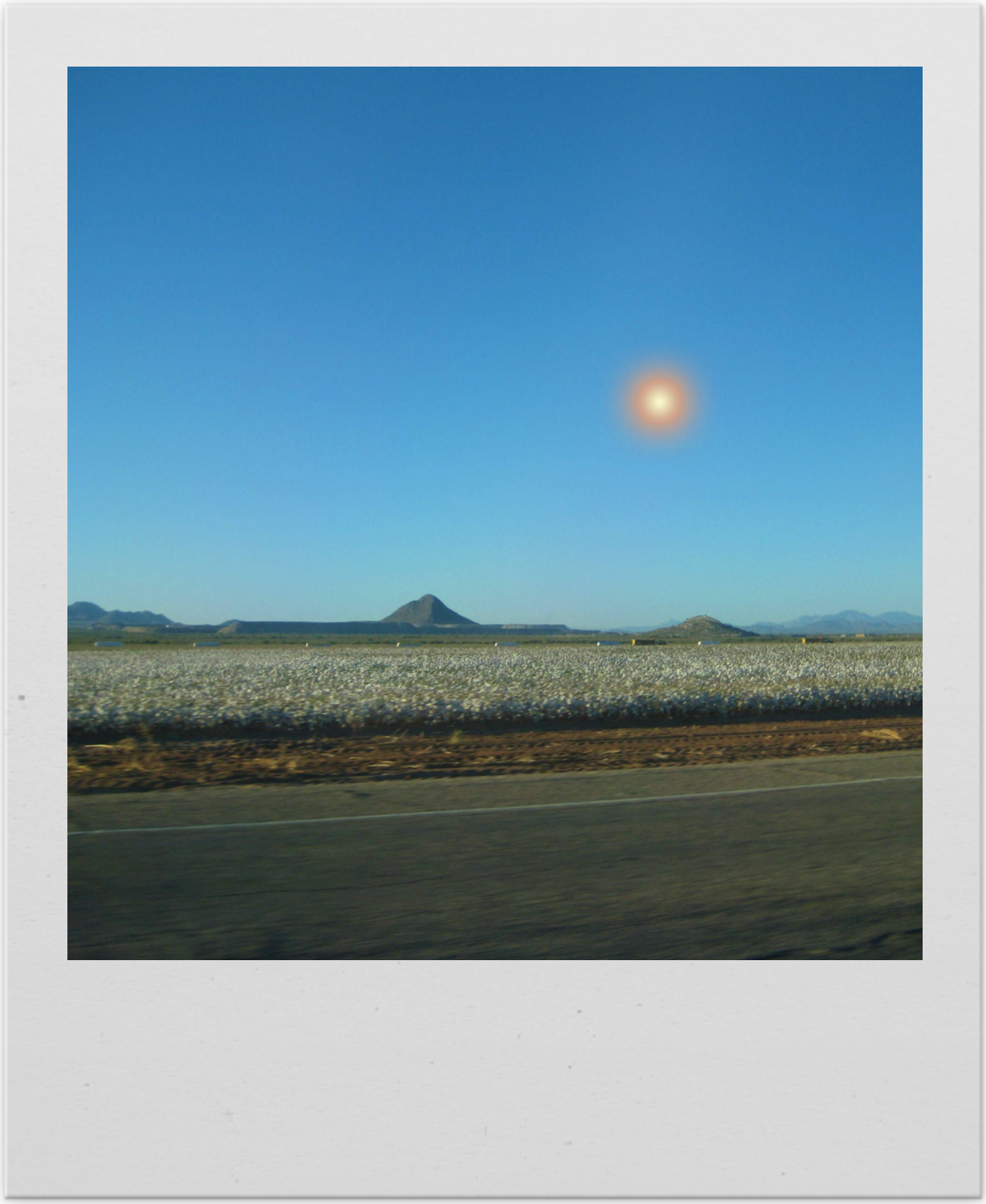 As we travel the long frontage road past dusty acres
of alfalfa and cotton, I begin to understand. 

Dad was an important man at Brookstone School, and because of his position, I pretty much had my run of the place. I literally grew up there, kindergarten through sixth grade. I knew everybody, even the high school kids, and always felt safe and supported. Saying goodbye to Brookstone was the most difficult part of leaving Georgia. 
My favorite class at Brookstone was a sixth grade social studies elective called MACOS: Man A Course of Study, in which we compared innate and learned behavior in humans with that of other primates, then presented our findings to a panel of university graduate students. Our instructor James Stockdale, son of the homonymous war hero, was my favorite teacher. He taught us to be curious, question all assumptions, and believe in ourselves. 
Brookstone School cast a long shadow over my life. I thrived there, but since it was the only school I'd ever known, I took its brilliant faculty and innovative curriculum for granted. I didn't realize how fortunate I was to attend such an elite private school. I wasn't aware that we were poor, that my classmates were rich, or that my tuition had been waived as part of Dad's teaching salary. And I certainly couldn't have known, at the time, the degree to which being part of that nurturing scholastic community had shaped my nascent love of learning, positive self-image and sense of entitlement.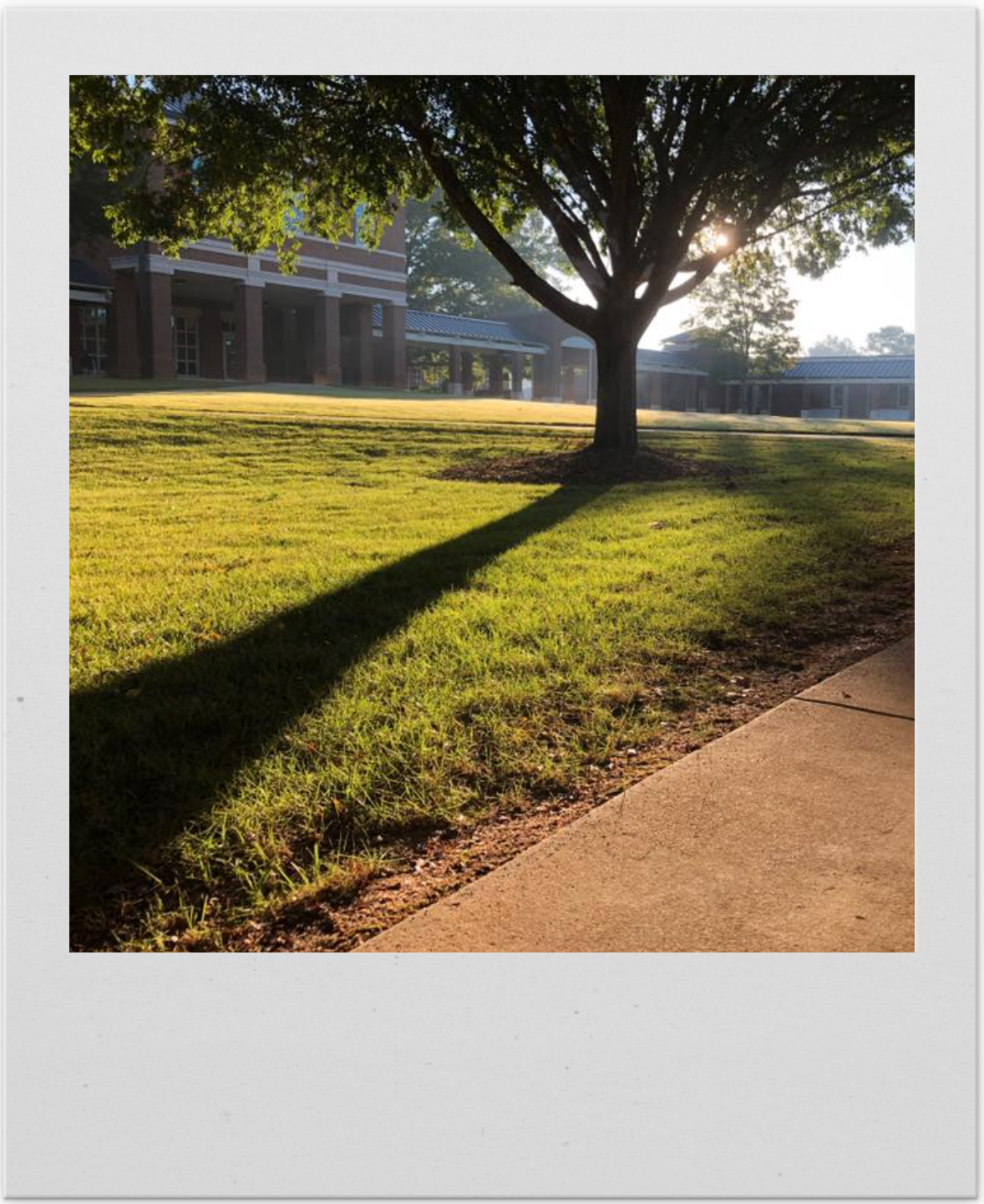 Brookstone School cast a long shadow over my life.

I only knew that I enjoyed school. Or so I thought. 
For Dad to describe Marana as "a little different" would prove to be the understatement of the century. Far from the stately red brick lecture halls and leafy woodlands of Brookstone, the Marana campus is little more than a few cement buildings and mobile classroom trailers surrounded by dirt, asphalt and gravel.
Based on the school's exterior, I'm prepared to be underwhelmed by whatever awaits inside. But nothing could prepare me for the physical and emotional trauma I'm about to endure at Marana Junior High School.
I show up guileless and confident, ready to hit the books and eager to make friends. But for the first time in my young life, I simply don't fit in. Back home I was a popular kid who excelled in music, art and academics, but my study skills and work ethic are meaningless here. The only things that seem to matter at Marana are football and fighting. 
There are fist fights every single day at Marana. Clashes erupt spontaneously, for no reason and without warning.
For the first week I'm able to keep my distance. I watch with detached curiosity as the other students beat each other's brains in. I wonder what Mr. Stockdale would think of all this violence. Is it innate or learned? And why don't any of the teachers try to put a stop to it?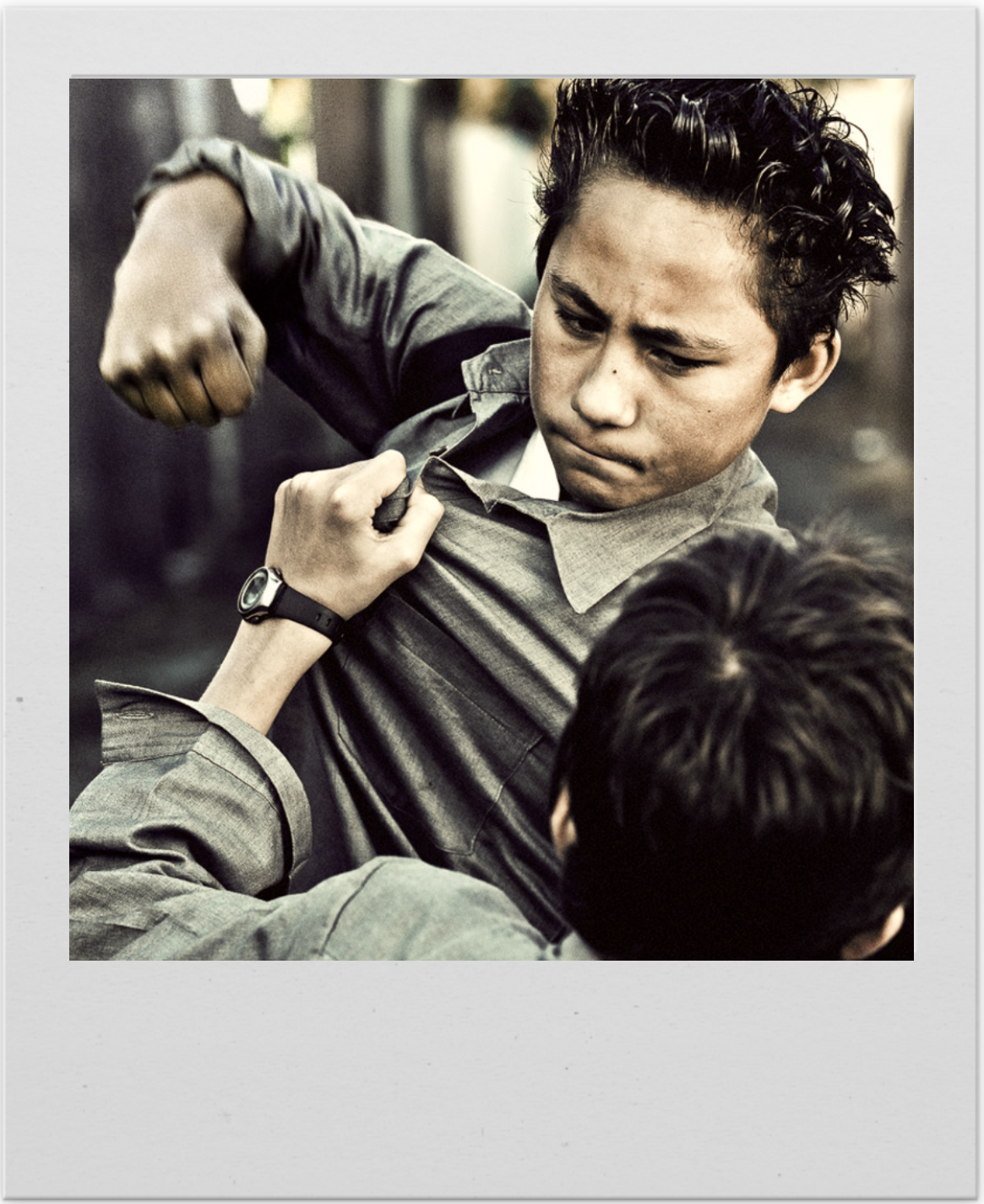 There are fist fights every single day at Marana. 

Later I would learn that Dad had actually tried to separate two kids who were fighting, only to receive a dressing down from his boss. "Never, ever lay your hand on a student for any reason," Principal Dewey cautioned, "or we could be sued." Dad was flummoxed. "Even if they're about to kill one another?" 
I'm mystified by all the aggression, but naively not afraid for my own safety. I'm new here. I've made no enemies. Plus my dad is on the faculty. No one would dare. But the main reason I feel secure is because I'm a good boy. I don't get into fights. I get along with everybody … right? 
Wrong. A skinny little southern boy with no friends who doesn't play football? A teacher's kid, who struts around with his nose in the air, talking funny, using big words, acting all cocky and superior? At Marana Junior High this is a kid who needs a beatdown.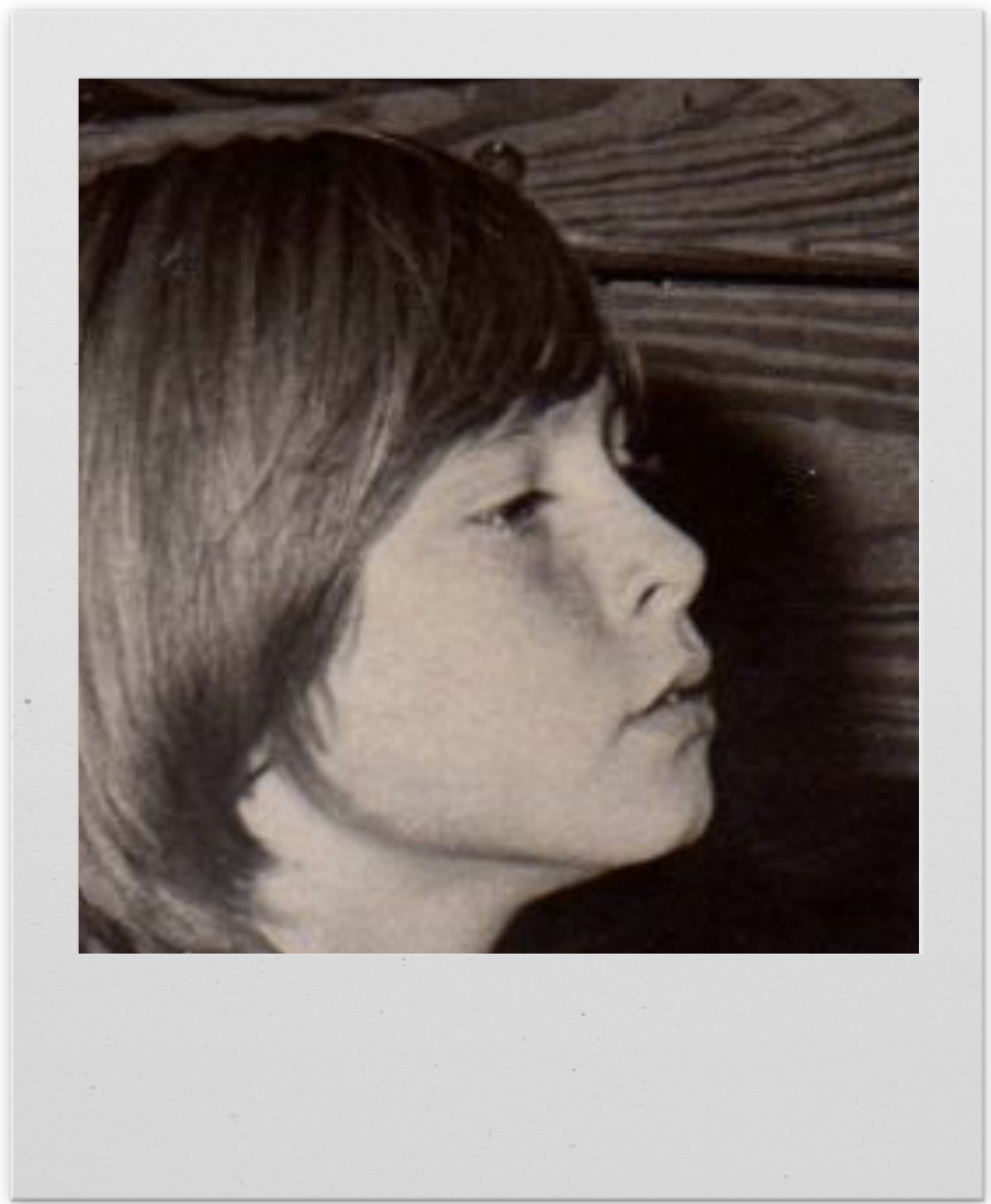 At Marana Junior High this is a kid who needs a beatdown. 

I'm walking to my locker after gym when out of nowhere someone shoves me against the wall. "What the hell?" I react, more startled than afraid. But before I can even get a look at my assailant he's knocked me to the ground. 
The jackals encircle us, laughing and cheering. By the time I realize we're fighting it's too late. The kid's knees are already pressed against my upper arms, pinning me to the concrete floor. I can't move. I'm practically immobile as he punches me repeatedly in the face. 
Nobody stops the fight. Neither of us are punished. I'm literally saved by the bell as everyone goes to class, leaving me alone and vanquished. I never even learn the kid's name or what motivated him to attack me in the first place. 
After my nose stops bleeding I wash up and change my shirt. No cuts, just a few bruises. My head hurts and my ears are ringing, but I don't look so bad.
On the drive home Dad doesn't even notice that I'm hurt. This is a tremendous relief. I don't want to get in trouble for fighting, and besides, I'm ashamed. My father was a champion boxer. If he finds out I can't defend myself I'll be humiliated. 
But I have bigger problems. Word gets around: the new kid doesn't know how to fight. It's open season on Georgia Boy. I now have a target on my back. 
Every few days somebody jumps me. It's not like I'm being bullied, not like on TV. It's never the same person and there's rarely any preamble. Nobody threatens me or tries to take my lunch money. They just start shit. I never know when the next sucker punch is coming, or from which direction. And it's this, the sheer senseless randomness of it, that terrifies me so and makes Marana my personal living hell. Never safe. Nowhere to hide. 
I hate this school. I'm learning nothing here except how vulnerable I am. Some of these big, mean-looking boys with facial hair are obviously older kids who've been held back. One of them is so strong that he comes up behind me, picks me up, and throws me against the lockers. 
But it isn't only the big kids who pick fights. One day after school I'm walking to Dad's janky classroom/trailer to practice my trumpet. I notice a group of athletes in my peripheral vision, but they're all walking in the opposite direction so I pay them no mind. Suddenly a short freckle-faced kid with red hair breaks from the pack and runs straight at me. I flinch but stand my ground. I'm bigger than this one. He doesn't scare me. 
"I'm gonna kick your ass," he says.
"I don't even know you," I say. "What's your problem?" 
"I think you're a wet bag and a pussy" he snarls. 
So I'm standing there looking at this little ginger lunatic, wondering what in the hell a wet bag could be, when he knocks the horn case out of my hand and tackles me. By now I know the drill. There's no reasoning with these idiots. I land a few solid punches, but the impact does more damage to my fists than his face. The kid is small but he's fast and knows how to grapple. He gets the better of me again and again. I can't believe it: I'm losing this fight, too. 
That evening the drive home is tense. Daddy Bill is silent and agitated. I look over from the passenger seat and notice he's gripping the steering wheel so tightly that his knuckles are white. He's pissed. Did he see the fight? Am I in trouble? 
Suddenly Dad pulls over, gets out of the car, and says "come here, dammit." And right there, in the twilight, on the shoulder of the highway, my Golden Gloves-gone-pacifist father gives me the first of several lessons in self-defense. He shows me the boxer's stance, some footwork, how to block and parry, how to throw a jab.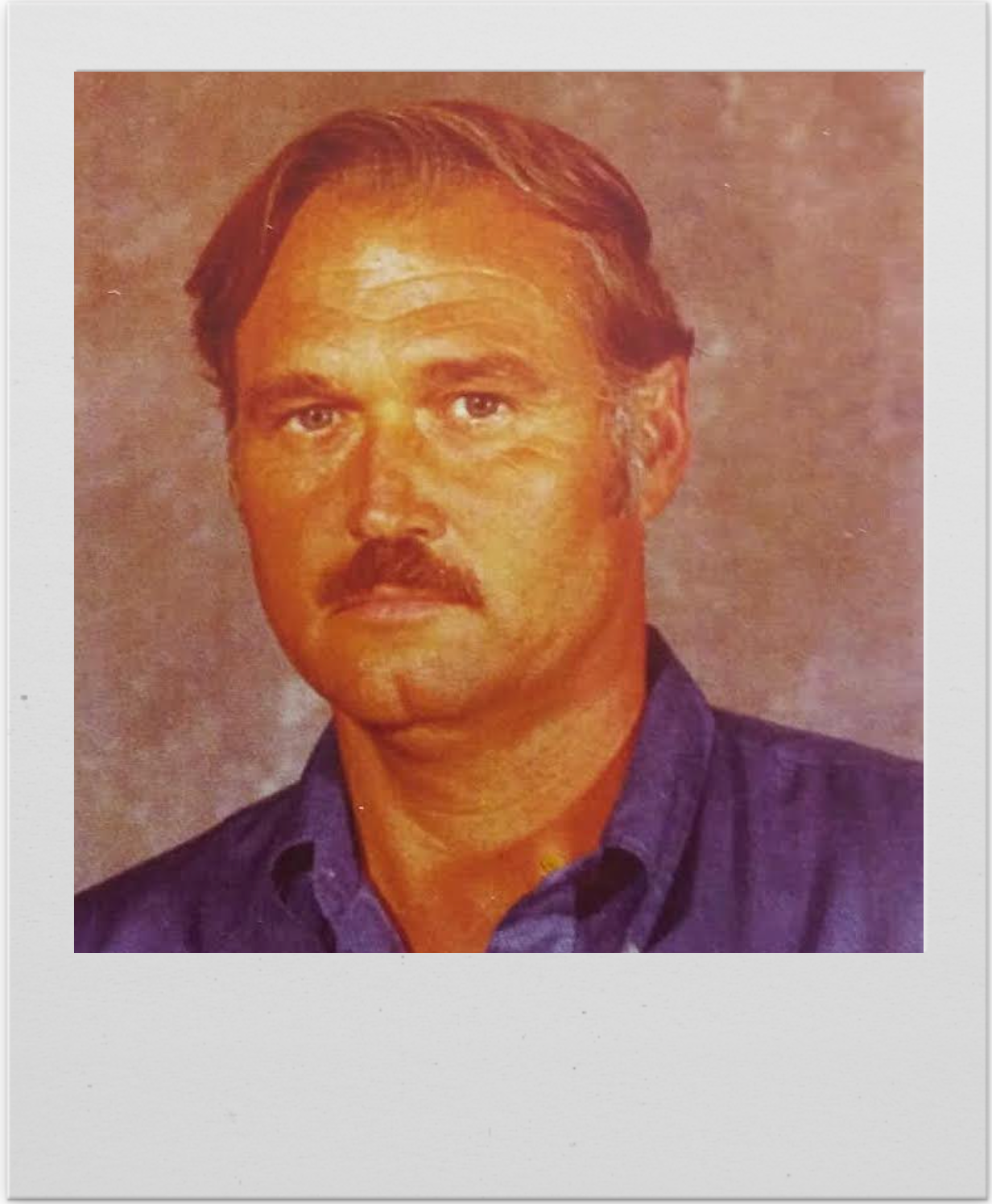 Right there, in the twilight on the shoulder of the highway, 
my Golden Gloves-gone-pacifist father gives me 
the first of several lessons in self-defense. 

"Don't hit 'em in the head," Dad says. "The head is hard. Hit 'em in the kidneys!" 
The old man is full of surprises. I should have gone to him from the beginning. 
Maybe I will survive this place after all.
Now all I need is a few friends. 
Next: 
SNAPSHOTS | PART 4 — CHUBASCO