Finished the tour in Ashland, only a 375-mile drive from home, and the rain began to fall, as if on cue, just as I crossed into Oregon.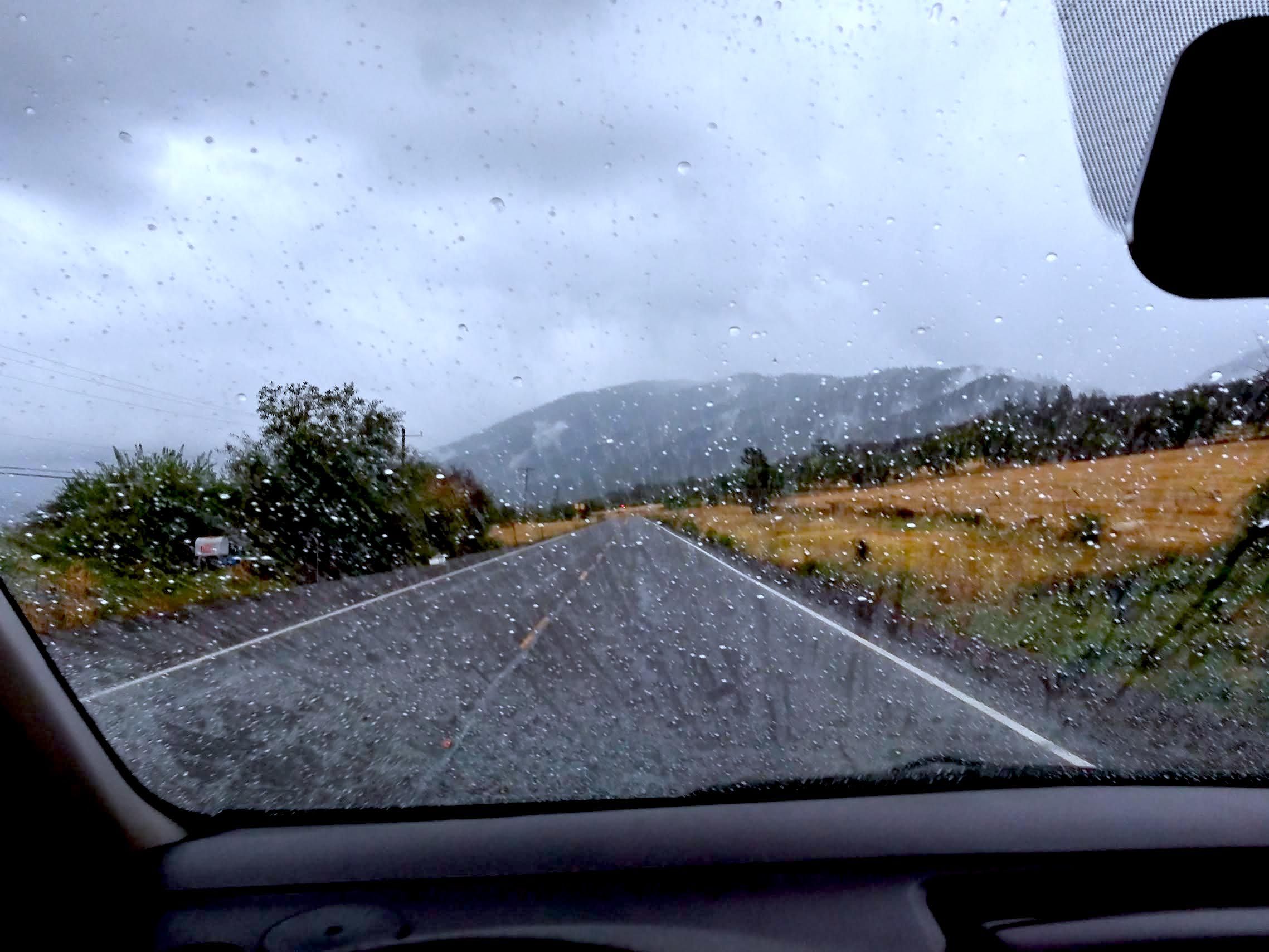 The Old Siskiyou Barn is neither old nor a barn. It's a hidden jewel of a recital hall, tucked into the canopied woods in the hills just south of Ashland. It boasts exemplary acoustics, a terrific piano, the earthy fragrance of ancient wood, and a metal roof that sings when it rains. It's perfect.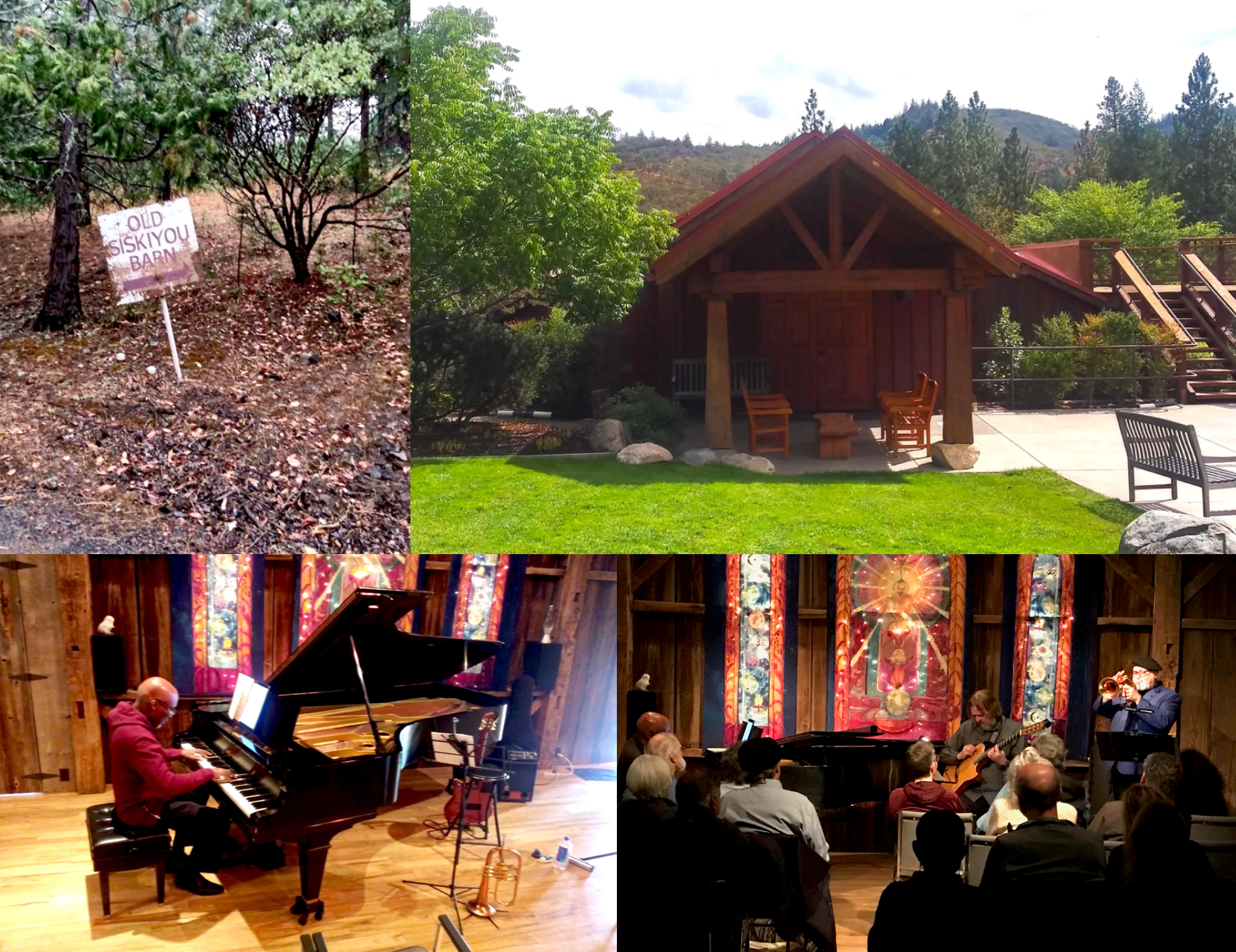 Darrell and I first performed here back when Starlight Cafe was released in 1998, and we've been fortunate to return many times over the years with our duo. 
This weekend we played a few favorites from the old repertoire, some new selections from our current recordings, and a brand new piece dedicated to the beautiful souls who created this place. Our friend Ed, concert producer and guitarist, joined us for a couple of songs including the premiere.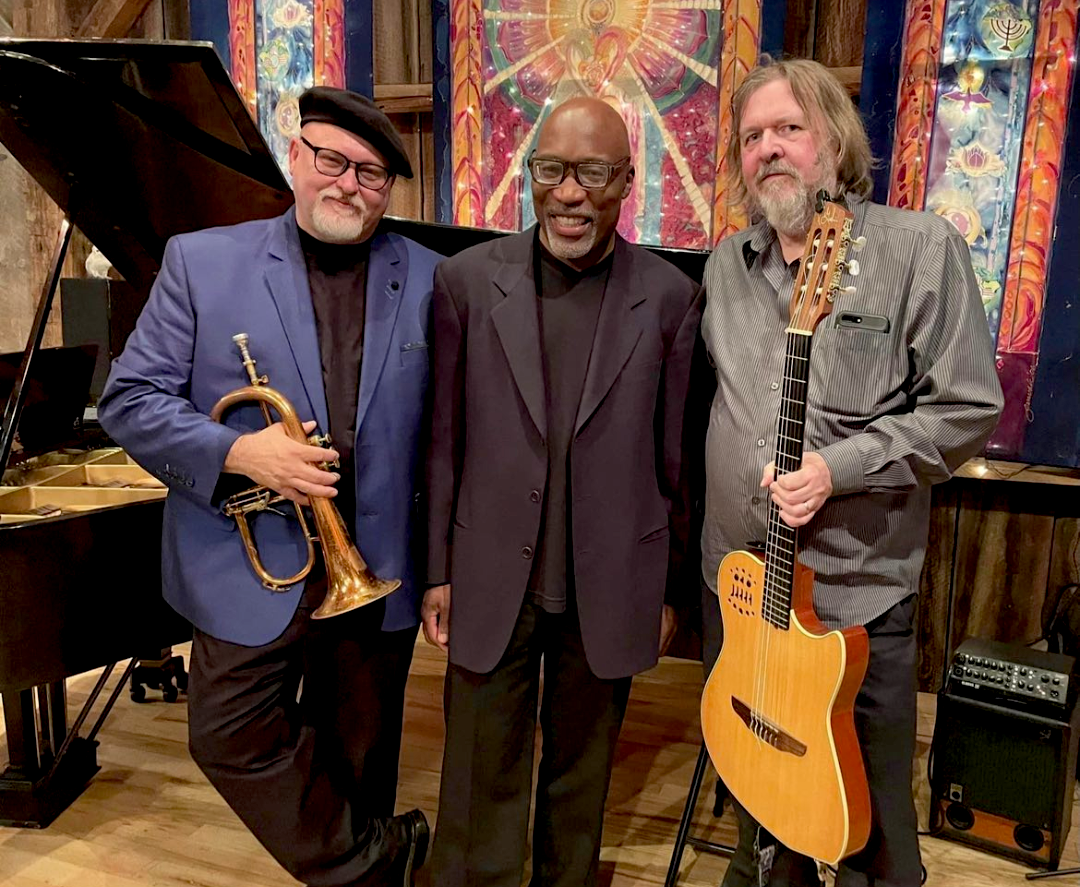 It occurs to me that I've worked this same circuit, up and down the left coast, for decades now, yet this trip felt different. Emotions are heightened. Everything carries a patina of significance. 
For one thing, audiences are just so delighted to finally be out of isolation, enthusiastic about returning to live events, and eager to connect with the performers. The pandemic is far from over, however, so that enthusiasm is tempered with an awkwardness about intimacy and proximity. Every post-concert meet-and-greet now has this oddly nervous "first date" energy. 
Also, there is a weird apocalyptic undertone to everything now. The steady drumbeat of negative news over the climate crisis, wildfires, disease, war, economic hardship, political extremism and more, is creating an atmosphere of fear that these may be the end times. I exaggerate, but only a little. If you listen carefully, you'll hear doomsday language sprinkled into even the most mundane of verbal exchanges. People don't feel safe anymore, all situations seem tenuous, so we'd better get serious and make sure whatever we're doing matters. Admit it, you feel it too. 
But what really made this trip emotionally rewarding was all the reconnections with important people from my past.
Someone once said "the best mirror is an old friend." Many of us have reached an age at which we're reassessing the past and rethinking our place in the world. Some of us are even starting to question long held beliefs. There's nothing like a conversation with an old friend to help you find your way.
I really needed these reunions. It felt to me, on this tour, as if we were drawn together magnetically. Our conversations felt somehow predestined, or guided by the divine, if such a force exists.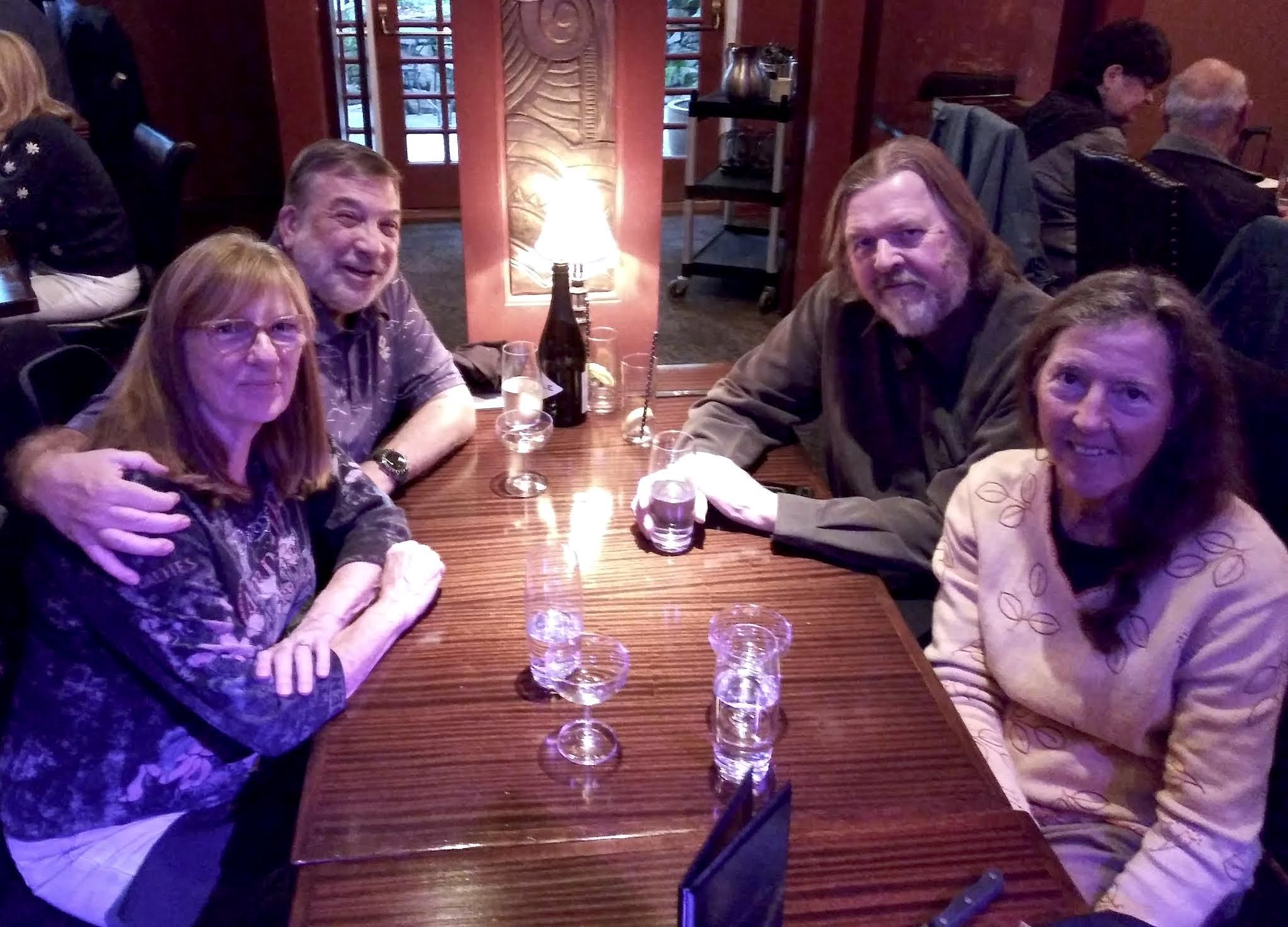 My heart is full.