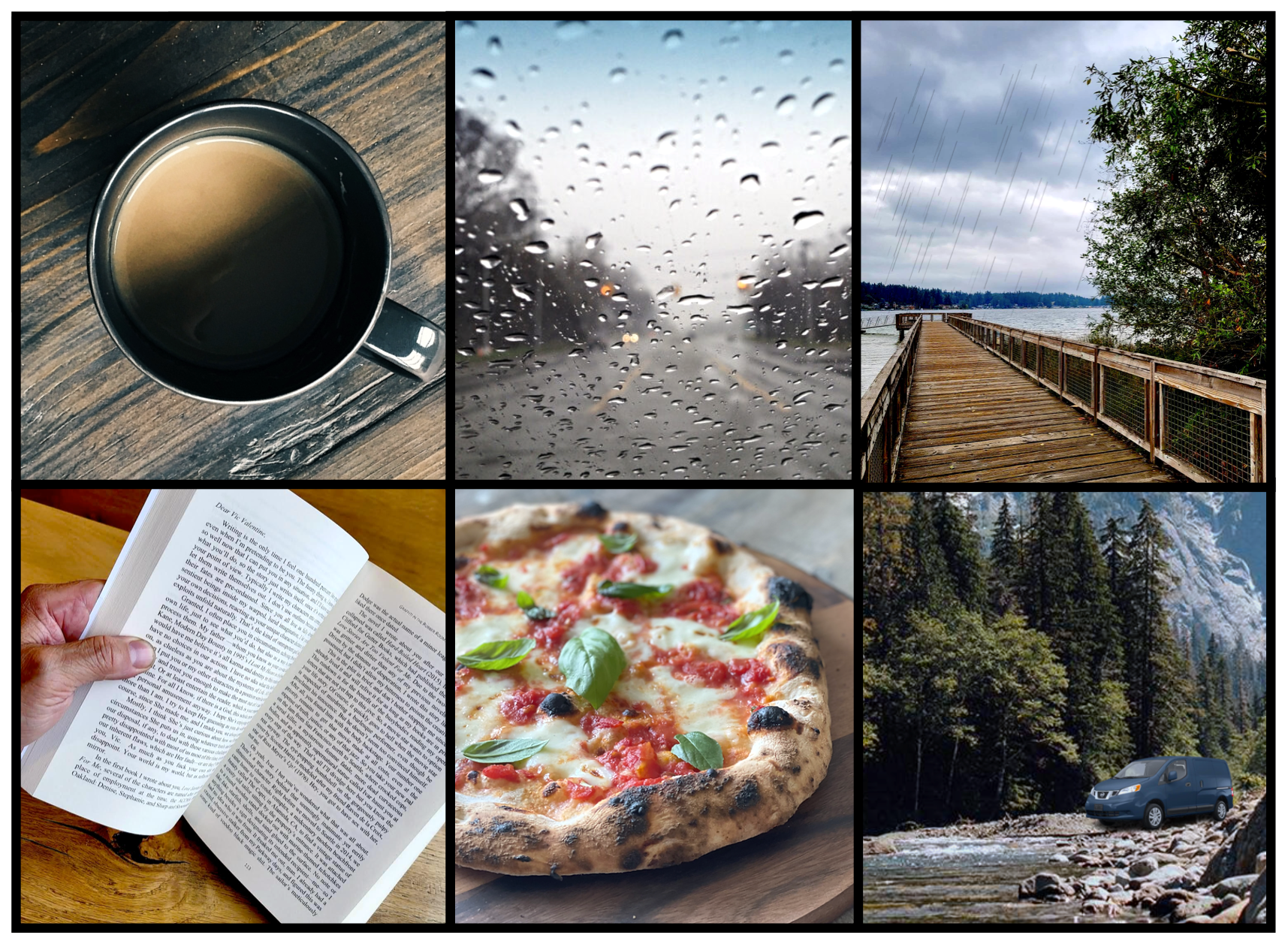 Fell asleep to the comforting sound of gentle rain on the roof of the van. Pure bliss!
Enjoyed the morning java en route to a new encampment: the Stillaguamish River in Snohomish County. The wisdom of Matt Foley notwithstanding, I believe I'll stay here awhile. This is living!
Walked around Lake Goodwin under stormy skies to work up an appetite, then visited the town of Stanwood to absolutely inhale a wood-fired pizza. So good.
Wrote no music at all today. Just listened to the rain. 
Read my book. Napped a lot.
My kind of day.