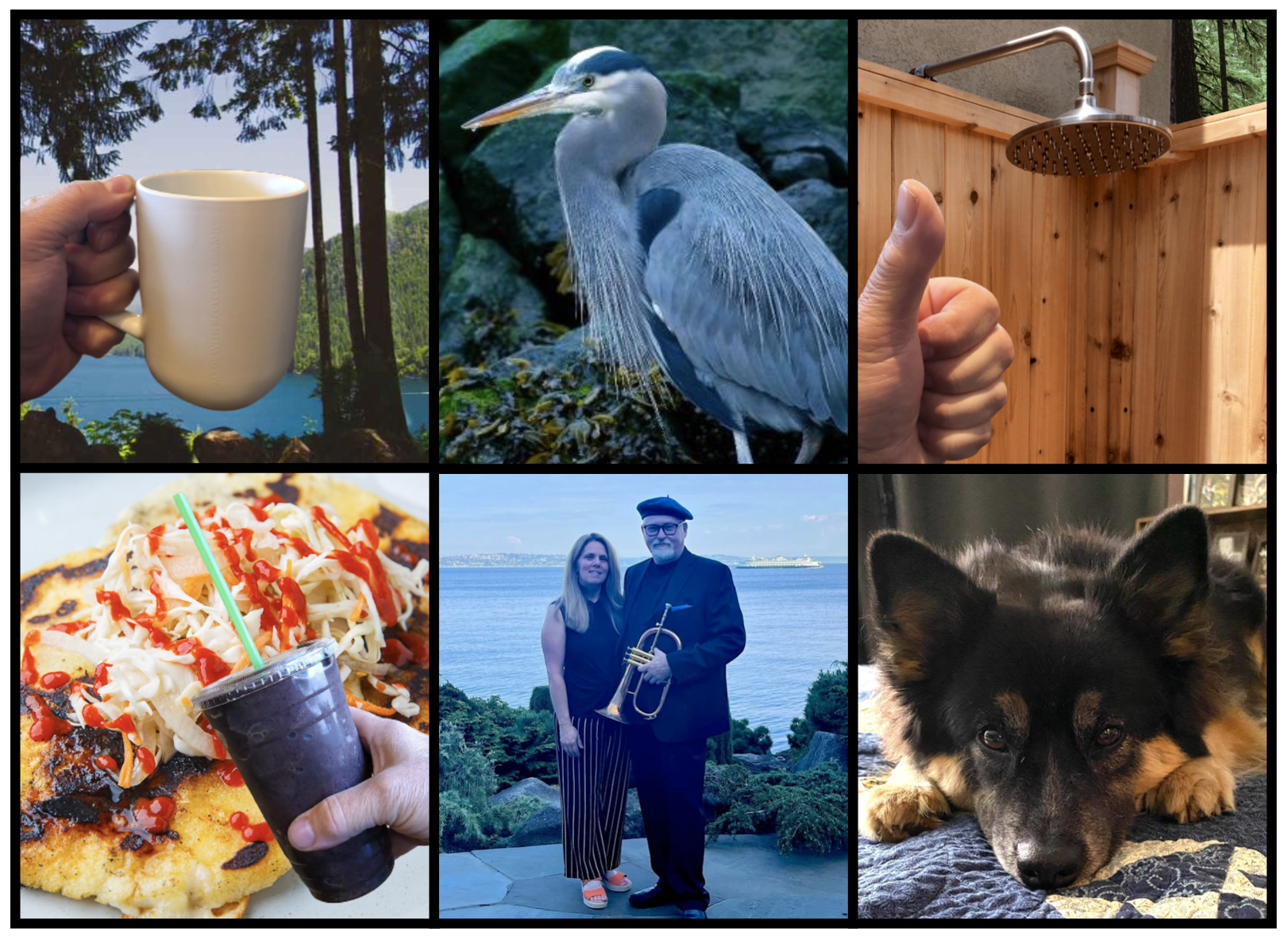 Final day of the retreat! Returned to Wildcat Lake with my morning coffee.
Spied a Great Blue Heron and a little boy, both fishing. Daddy Bill would love this spot.
Today's meal: pupusas con curtido and a spinach-blueberry-banana smoothie. 
Showered up and decamped to Poulsbo, to rendezvous with Jenny Davis and the band for our evening gig on Bainbridge Island.
Gratified to have spent the week up here, ruminating and rejuvenating.
Now returning home to Sass, the pups, and my own bed!
Life is good.