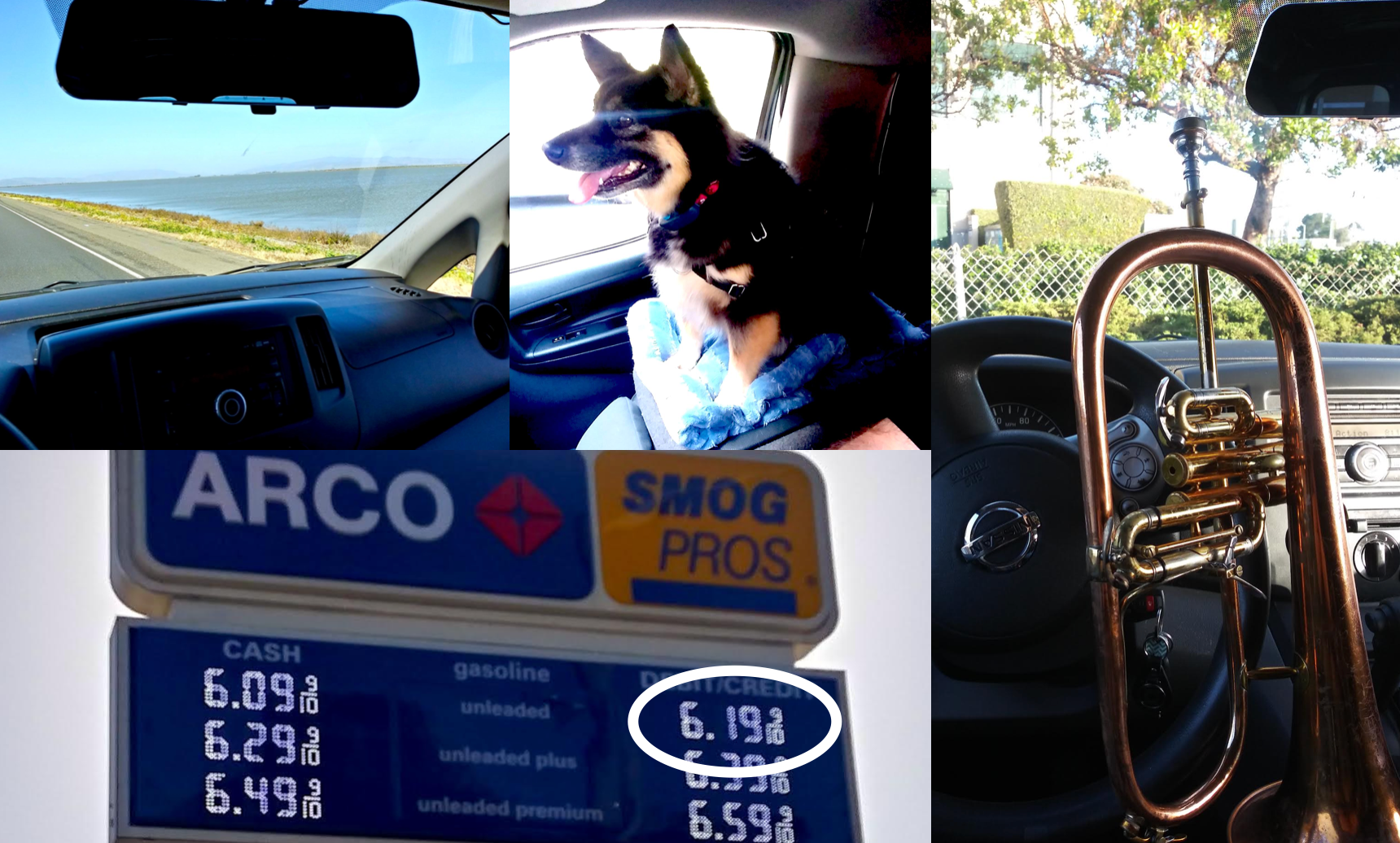 Scout and I spent yesterday at The Klub in Glen Ellen, the exclusive wine country getaway expertly owned and managed by our dear friends Rocket, Peaches, Jasper, and Wilson. It was our first grand reunion since the beginning of the damndemic. So good.
Today I coached the San Mateo High School jazz band while Scout visited the groomer. The jazz kids were engaged, focused, and inspiring, a credit to Maestro Til, the head coach. The pup emerged from the beauty parlor looking (and smelling!) more fabulous than ever. 
Tonight it's long tones in the mobile practice room (big show tomorrow), and if we aren't too tired, a movie before bed, preferably one that isn't too stressful, without dogs barking in the audio track of every establishing shot. 
Funny how ubiquitous those movie dogs have become. There's one particularly distressing bark they use over and over, like the Wilhelm Scream. Let me tell you, Scout is not a fan! So we'll do our level best to find something hopeful and barkless to send us off to dreamland.