"Weaving spiders, come not here; 
Hence, you long-legg'd spinners, hence! 
Beetles black, approach not near; 
Worm nor snail, do no offence." 
—William Shakespeare 
 
The Owl Club's downtown headquarters, a stately ivy-covered red brick building off Union Square, turns out to be just a short walk from our jazz festival offices south of Market. 
I'm curious, of course, why Charlie Higgins invited me here, but truth be told I have my own agenda. Based on the Fleecing concert, many of our city's business leaders and arts patrons are apparently members of this club. In fundraising parlance, this place could be what's known as a "happy hunting ground." 
I stand before the club entrance and study the large bronze plaque beside the door. It's a Great Horned Owl in bas relief, its wings outstretched. In welcome or warning? I wonder.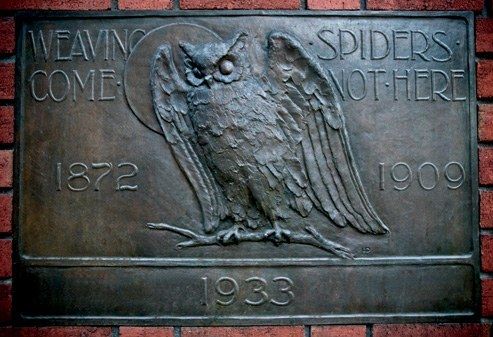 I open the heavy wooden door and enter the dark chamber. It's drafty and deserted, with no signs of life other than the warm glow of a single unattended fireplace along one wall. Am I early? Guess I'll have a look around. 
From the grand foyer with its high vaulted ceilings, I take in the antique lighting fixtures, wood paneled walls, tall shelves of leather bound books, and low mahogany tables surrounded by clusters of empty armchairs. Down a quiet hallway I find sitting rooms and salons, meeting rooms, galleries, a music library, even a small theater, but no dining room and no people. Not a living soul. 
Across the hall is a beautiful redwood cocktail bar, also unoccupied, yet entirely overpopulated with visual art in what can only be described as a surreal assault on the senses. The walls of this room are literally covered, floor to ceiling, with a chaotic jumble of ancient oils, sylvan landscapes, faded portraits, sepia photographs, and dozens of hand-painted event posters, all of them adorned with whimsical cartoons and carnival words. Carefree! Frolic! Hi-jinks! It's dizzying. 
I pick up a bar napkin to wipe my brow and notice the logo: it's the Owl of Athena in profile flanked by the initials O and C. This is definitely the place, so where the hell is everybody? I feel like that guy in The Twilight Zone, only instead of wandering solo through Mayberry I've somehow stumbled into a haunted saloon or abandoned hotel. 
But am I really alone? Because I feel like I'm being watched. 
That's when it hits me. I realize with a shudder that all around me, looking at me from every corner, are the eyes of owls. Owls staring from every shelf, peering out from the paintings and posters, glaring down from a stained glass window. Owl faces printed on the wallpaper, carved into the wainscoting, even woven into the very carpet beneath my feet. 
Most unsettling of all is the large bronze owl shape directly in front of me. It has no face at all, just a blunt featureless void, giving the impression of both a very modern abstract sculpture and an ancient idol of the pagan underworld.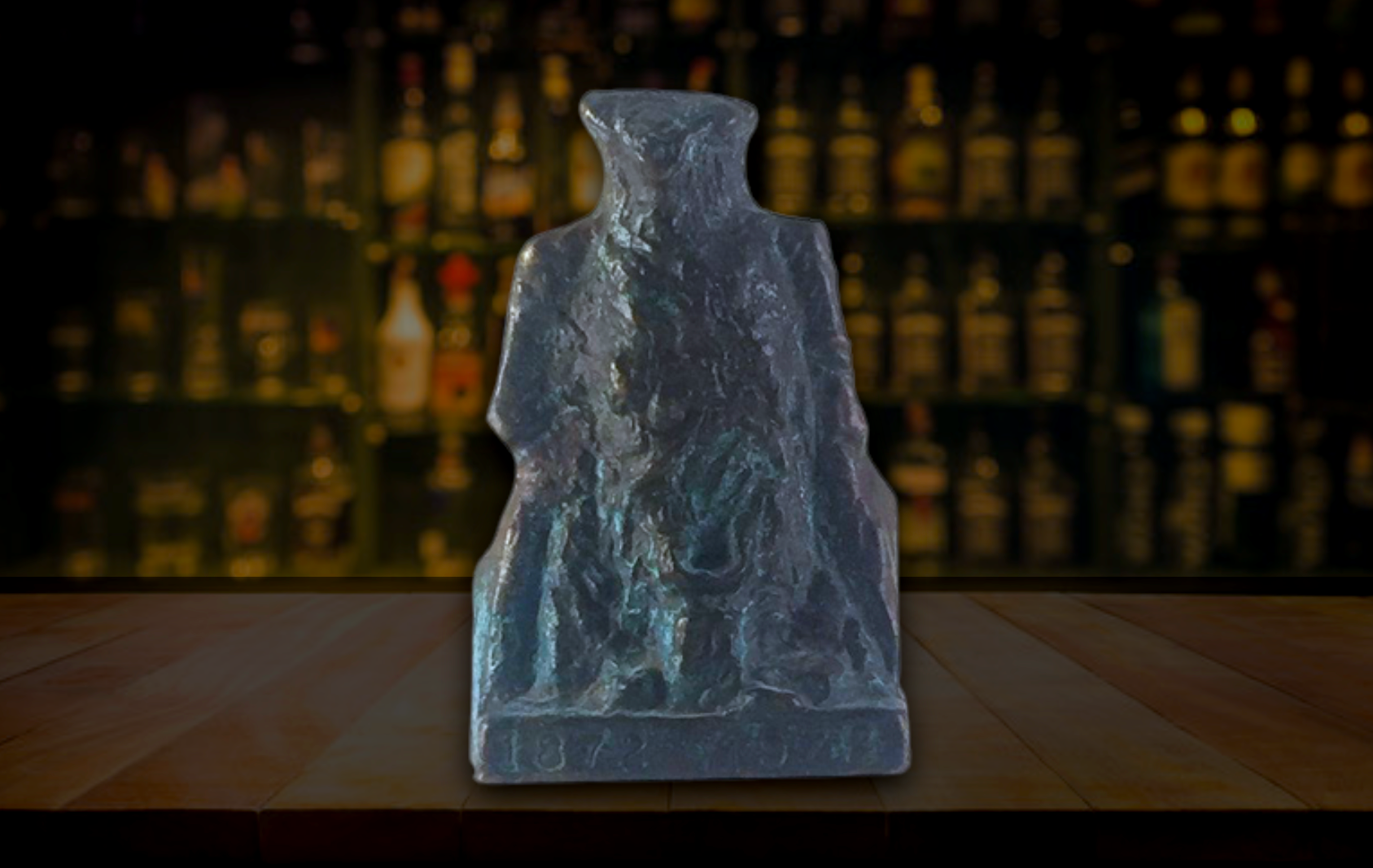 "Beautiful creatures," intones the familiar voice of my host, suddenly standing right next to me. 
"Fierce hunters, too," he goes on. "They can swallow their prey whole, bones and all. I've seen it!" 
"You sound hungry, Chuck" I say. 
"Let's eat," he replies.