the smell of the rain 
the sound of the train 
my dog by the fire 
home again 
As a boy in rural Tennessee, Billy Matheny slept in an attic bedroom, the slanted ceiling only a few inches above his bed. The Matheny house had a tin roof that sang when it rained, and the sound of raindrops would serenade young Billy to sleep. So Billy treasured the rain. And when he grew up, he passed that treasure along to his own son like a beloved family heirloom.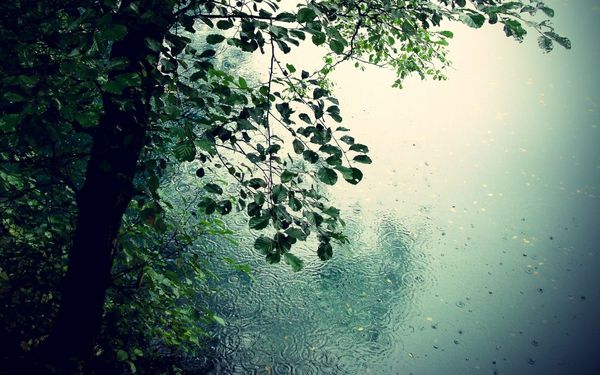 The rainstorms in Georgia were magnificent.  
At the first thunderclap, Daddy Bill would throw open all the doors and windows of our little apartment, so we could enjoy the breeze and wait for the rain. If I close my eyes, I can still see him, puffing his pipe in that wingback chair, his legs crossed casually, unlaced hushpuppies hanging off the ends of his narrow naked feet.  
Sometimes there would be soft music playing on the turntable -- James Taylor perhaps, or Miles Davis -- but usually we would just sit and listen to the rain as it came down out of the clouds, into the pines, and onto the red clay just outside our open door.  
I remember hearing the peaceful, percussive patter of raindrops on the kudzu, accompanied by the low rumble of distant thunder. The aroma of Daddy Bill's cherry blend tobacco. The fresh scent of damp earth. A sensory symphony of sounds and smells. 
As the storm grew more intense, Daddy Bill would cheer the crescendo, appreciating nature's performance.
Then he'd look over at me with twinkly eyes and say, "Welp, it's really coming down out there, Little Bub. Let's go for a walk." 
And just like that we would venture out into the storm, splashing along the sidewalk together. No umbrellas. No slickers or galoshes. Just the two of us, man and boy, in our street clothes, soaking wet and laughing. The neighbors must have thought we were out of our minds.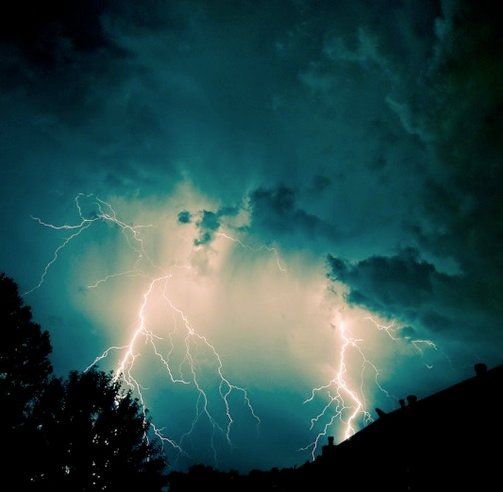 Dad and I moved from Georgia to Arizona in the summer of 1977, just in time for monsoon season.
The Arizona heat was exactly as advertised -- damn near unbearable -- but those dramatic summer storms were something else. They cleansed the land, revitalized flora and fauna, and replenished our spirits. 
We knew that rain-walking would be a bad idea in the Sonoran Desert around Tucson. The topography is flat, vegetation is sparse and low to the ground, and lightning routinely strikes anything vertical.
No matter. We were thrilled to appreciate the monsoons from the safety of our screened-in patio -- an exhilarating, fully immersive experience.
The rain would pour down all at once in a heavy torrent, punctuated by brilliant flashes of crackling electricity that filled the sky, turning the saguaro cacti into stark silhouettes. The river beds filled up and overflowed their banks, flooding the roadways. Sheets of rainwater pelted our windows relentlessly. Peals of thunder rattled the adobe walls.
It was glorious.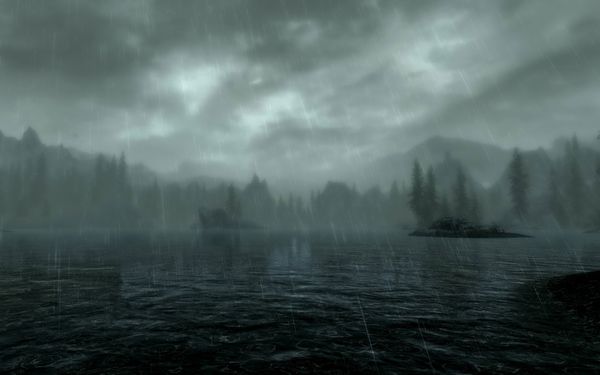 Over the years, no matter where I happened to live or travel, the rain has remained a loyal friend.
At Interlochen I would sit on the dock and watch raindrops dance on the surface of Green Lake. In San Francisco, where I lived for 20 years, it wasn't uncommon for the entire month of January to be wet. Even in Boston's Back Bay, where winter weather vexed my college years, thunder showers were a rare gift. I would sit at the Trident Bookstore Cafe, writing letters, drinking coffee and daydreaming as stormy skies benevolently baptized the red bricks of Newbury Street. 
Rainy weather has been my welcome companion on the road, throughout the Americas, and around the world. Whether gentle or tumultuous, her arrival always feels like a personal message of support from the universe, assuring me that everything is going to be just fine.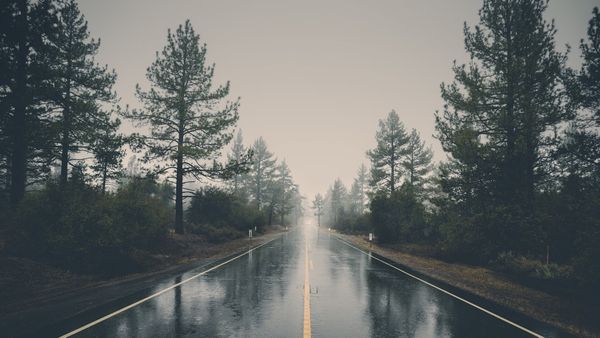 Here in Washington State, where I now live with my girlfriend Sassy and our dog Scout, I have fully embraced my birthright as an avowed pluviophile! We receive about 73 inches of rainfall annually -- nearly twice the national average -- yet folks here seldom carry an umbrella. In the Pacific Northwest, rain is simply a fact of life. 
Now when I go storm-strolling with Scout, the neighbors don't even bat an eye. They just wave to us as we splash along happily from puddle to puddle.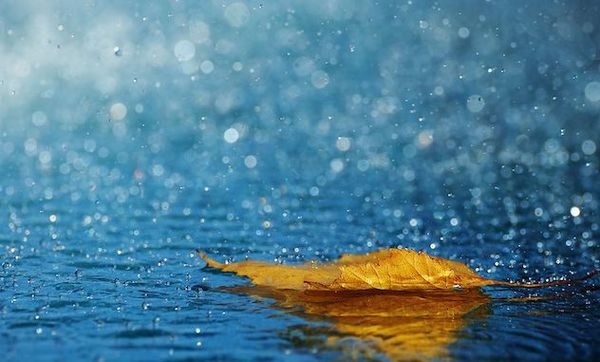 Last month, we lost my father to Parkinson's Disease. I miss him terribly, but I also feel an overwhelming sense of gratitude for everything he was and will remain, in memory. Among his many life lessons, Daddy Bill taught me to love the rain.  
Shortly before he died, I received a surprise early birthday gift from Sass: my very own tin Rain Roof, professionally installed, affixed to the awning over my bedroom window.
Such a thoughtful gift. What a tribute! What a solace!
No one knows what the future may bring, but at least for tonight, all will be well.
Tonight the rain will come, and she will sing us a lullaby.
Tomorrow is a new day.