Put another 481 on the odometer criss-crossing San Francisco, Alameda, San Mateo, and Marin counties, giving school workshops and private lessons, and visiting friends whenever possible. 
Last week was a little too busy for my taste, but I only have one commitment each day for the rest of the tour, and that's how I like it. Travel, make some music, enjoy a meal, take a walk, then hunker down with a good book, movie, or podcast. Is this what they call "quiet quitting?"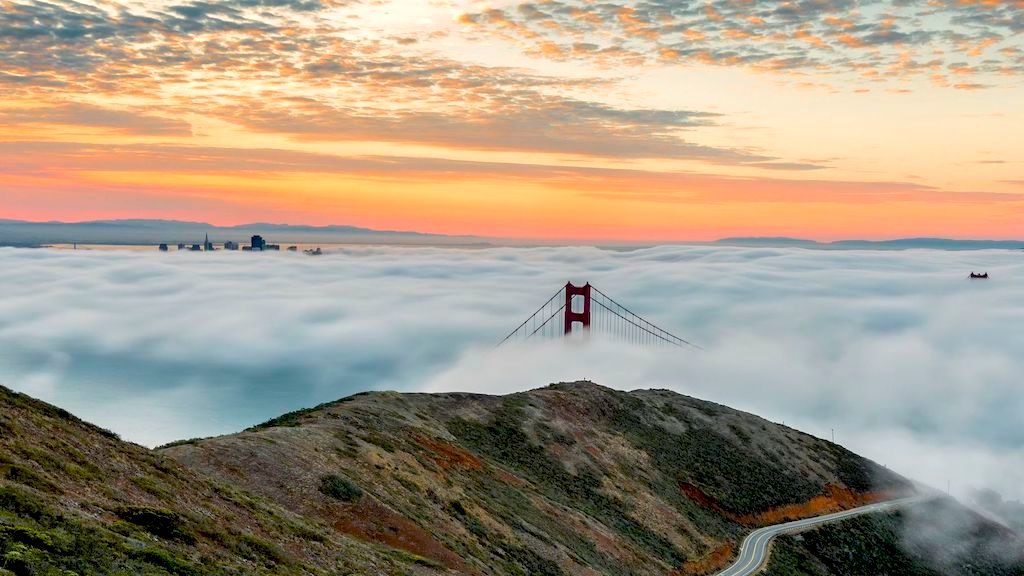 The historic heat wave finally seems to be dissipating, thank goodness. Ocean breezes, morning fog, and cool mists are providing welcome relief from the summer sun. Now this is the Bay Area I remember! 
Since my next performance is down in Monterey, I decided to make camp in the seaside community of Santa Cruz. I have some history with this colorful little town, a favorite destination since my first Kuumbwa date back in 1989.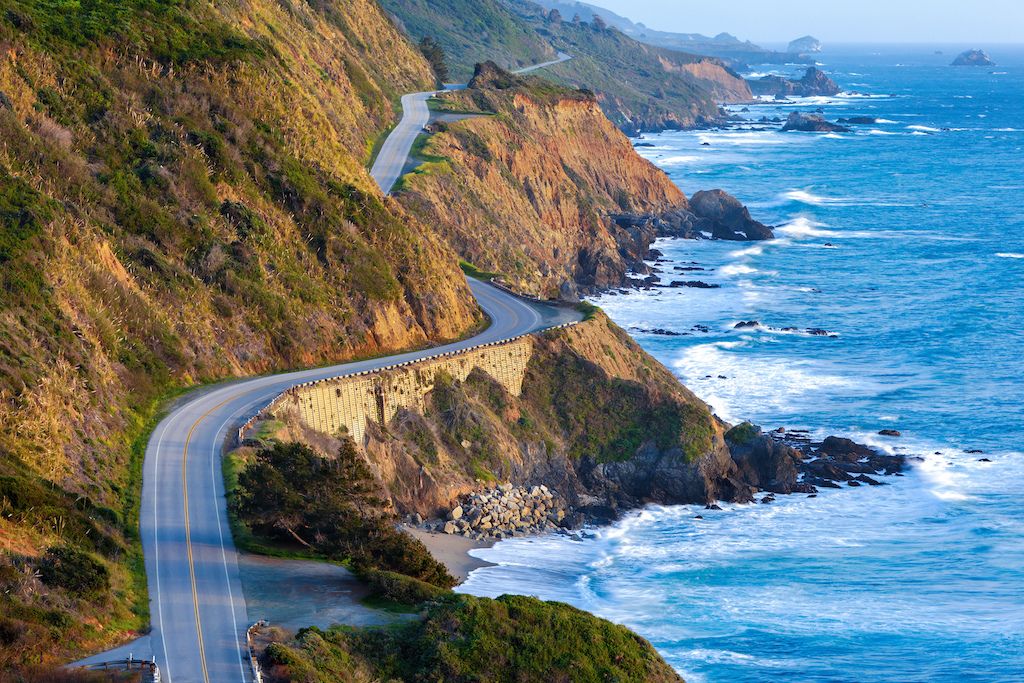 You'd think I'd grow weary after all this driving, but cruising the Pacific Coast Highway is always rejuvenating and revivifying. This scenic coastline, with the dramatic sea cliffs on one side and the serene blue ocean on the other, never fails to feed my soul.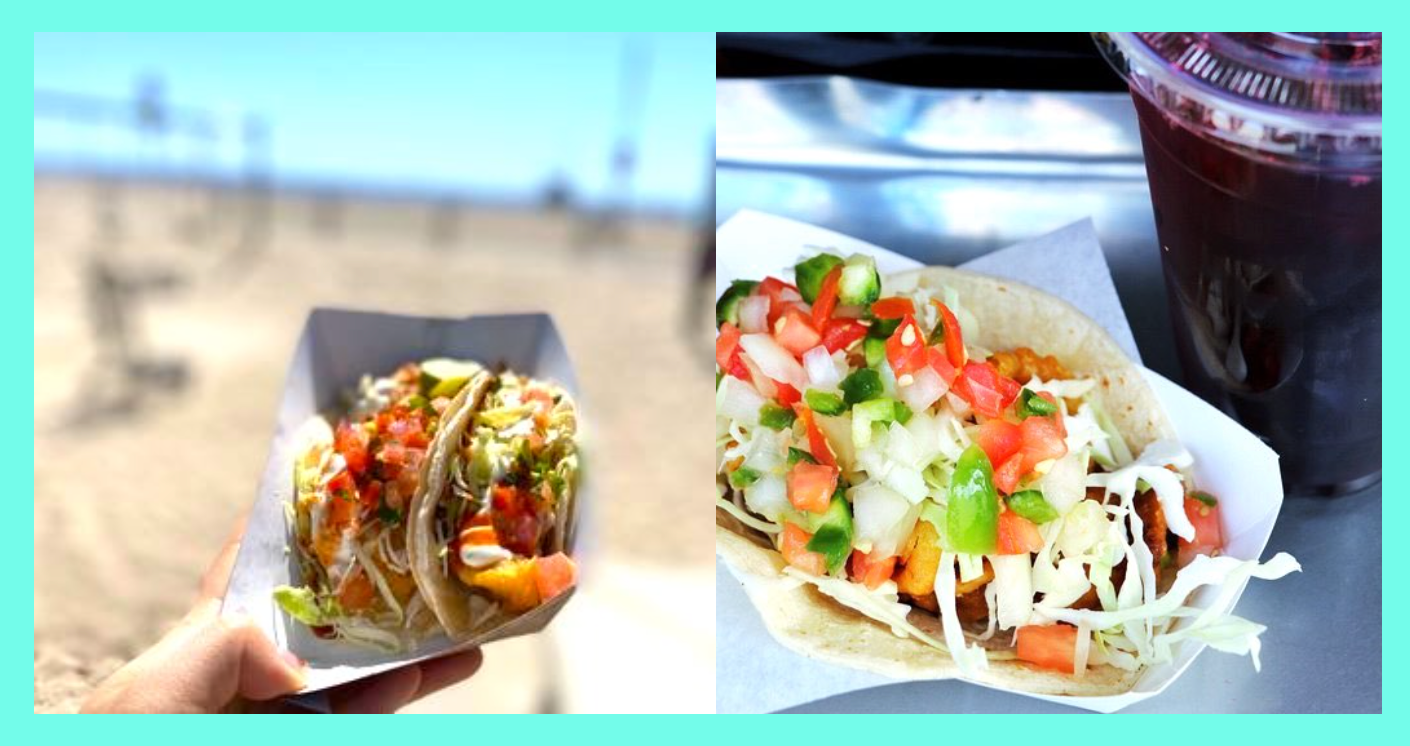 The fish tacos at the Santa Cruz beach boardwalk are exceptional, and my campsite is so beautiful I feel like I'm getting away with something! 
I spent three glorious nights at Sunset State Beach, a peaceful hideaway under the pines overlooking Monterey Bay, on the very same playa privada as $ea$cape Resort next door.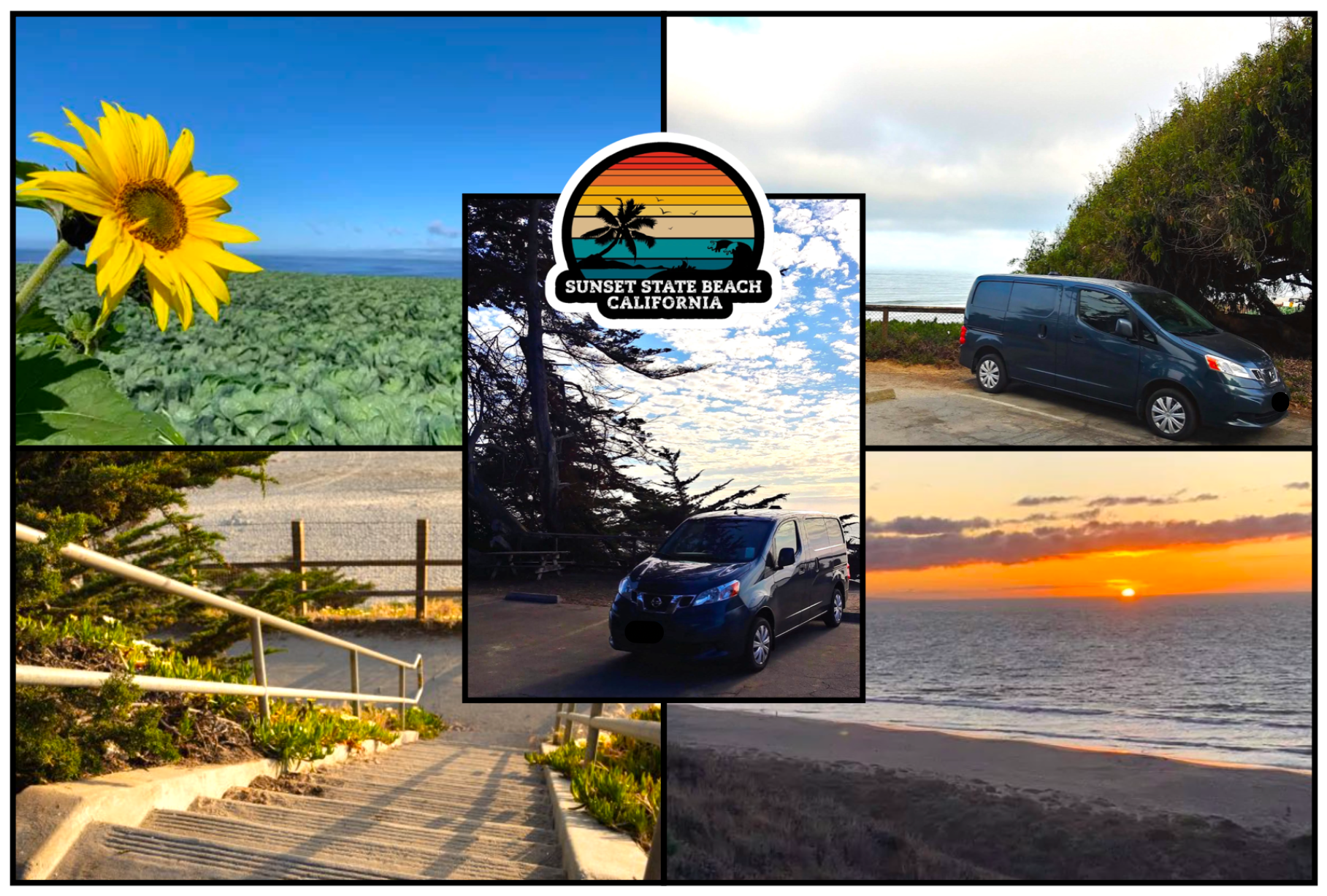 I watched the sun go down, took a luxuriously hot shower, then curled up in my comfy bed, falling asleep to the gentle rumble of ocean waves. 
I'll bring Scout next time. 
She will love it here.