"Honor the space between no longer and not yet." 
—Nancy Levin 
"COVID-19 has taught us that life and health are precarious. 
We must not squander precious time." 
—Tom Hanks 
This series of missives from the hunker bunker offer my insights after a year of sheltering in place. In parts one through three, we explored the health and financial effects of this damndemic. Today, in part four, we consider the lessons learned from a year in lockdown. 
While the news media would have us believe that everyone is anxious to "get back to normal," I don't think that's possible. I also don't believe that returning to the way things were before is even what most people want. In fact, I believe we are now standing at the precipice of profound sociological change. 
Part of the disruption caused by this global health crisis has been the curse, or gift, depending on your point of view, of Liminal Time. Derived from the Latin word "limens" meaning "threshold," Liminal Time is the period between what was and what's next. It is a place of transition and waiting.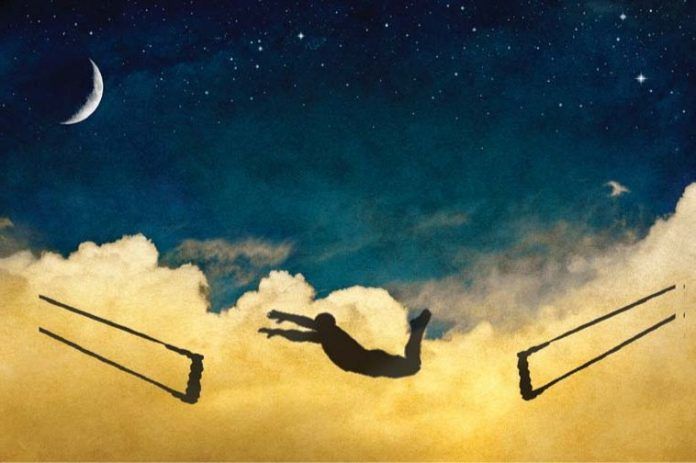 Liminal Time
Liminal Time is especially important for artists, for it is precisely when nothing else is happening that we're finally able to achieve a creative breakthrough. It is only when the world is quiet and we are still that the muses deign to visit. 
Most of us only usually experience Liminal Time in small doses. Daydreaming while standing in line at the bank, or journaling during the commute from work to home. It is during these unscripted intervals between obligations that we finally have a moment in which to process our thoughts and feelings. And it is often during these small breaks from the status quo that we experience an "a-ha" of sudden insight, discovery or epiphany. 
When I lived in California, I loved to drive down the Pacific Coast Highway. Cruising along the curving road between San Francisco and Monterey Bay, with the majestic blue ocean on one side and the rugged hills on the other, I would enter a kind of waking dream-state. Something about the sea and sky along that scenic drive would instill in me a meditative calm and clarity in which all my synapses would fire.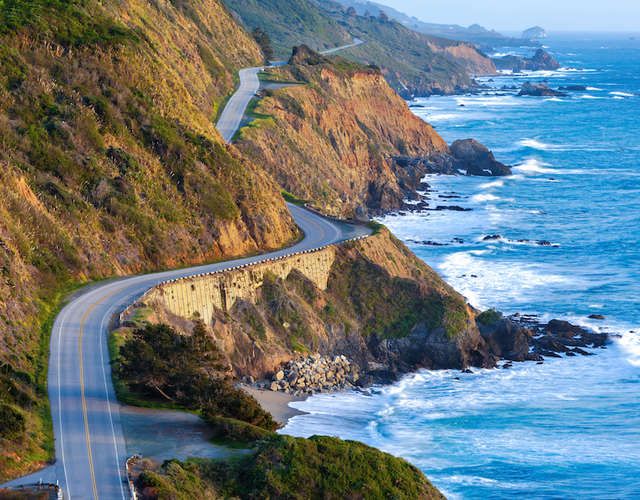 The Pacific Coast Highway
Highway One inspired many of my best musical compositions. I also made several major life decisions on that road: to relocate from east coast to west, to get married, to record my first album, to quit my day job and become a full time musician. All of these flashes of insight were thanks to the luxury of Liminal Time. 
Liminal Time is indeed a luxury. It stands to reason that we all would benefit from more self-reflection and course-correction. After all, if you're always on the go, how will you know when it's time to change direction? 
People of limited means, of which I am one, tend to regard psychotherapy as a hobby for rich people. We'd like to explore our feelings, but therapists are expensive, and anyways we're too busy out here surviving to make time for that. 
But what if one day, out of the blue, all work was suddenly suspended, and you were asked — nay, instructed — to stay home and…just…wait? What if you were given an entire year of Liminal Time for introspection and conversation? 
After so protracted a period of Liminal Time, how could we not expect profound changes to society at large? Whether you were busy during the shutdown or not, even if you've been working from home and caring for family, the disruption of your status quo has been extreme, lasting and undeniable.
I predict that, in addition to anticipated systemic changes, such as increased telecommuting and reliance on new technology, we will see individuals make myriad bold decisions about the future of their careers and interpersonal relationships. Your new normal, and mine, will be very different from how things were before.

Which brings me to the Rashomon Effect.
In Akira Kurosawa's 1950 film Rashomon, a murder is described in contradictory fashion by four separate witnesses. The "Rashomon Effect" refers, therefore, to the fallibility of memory and the subjectivity of perception.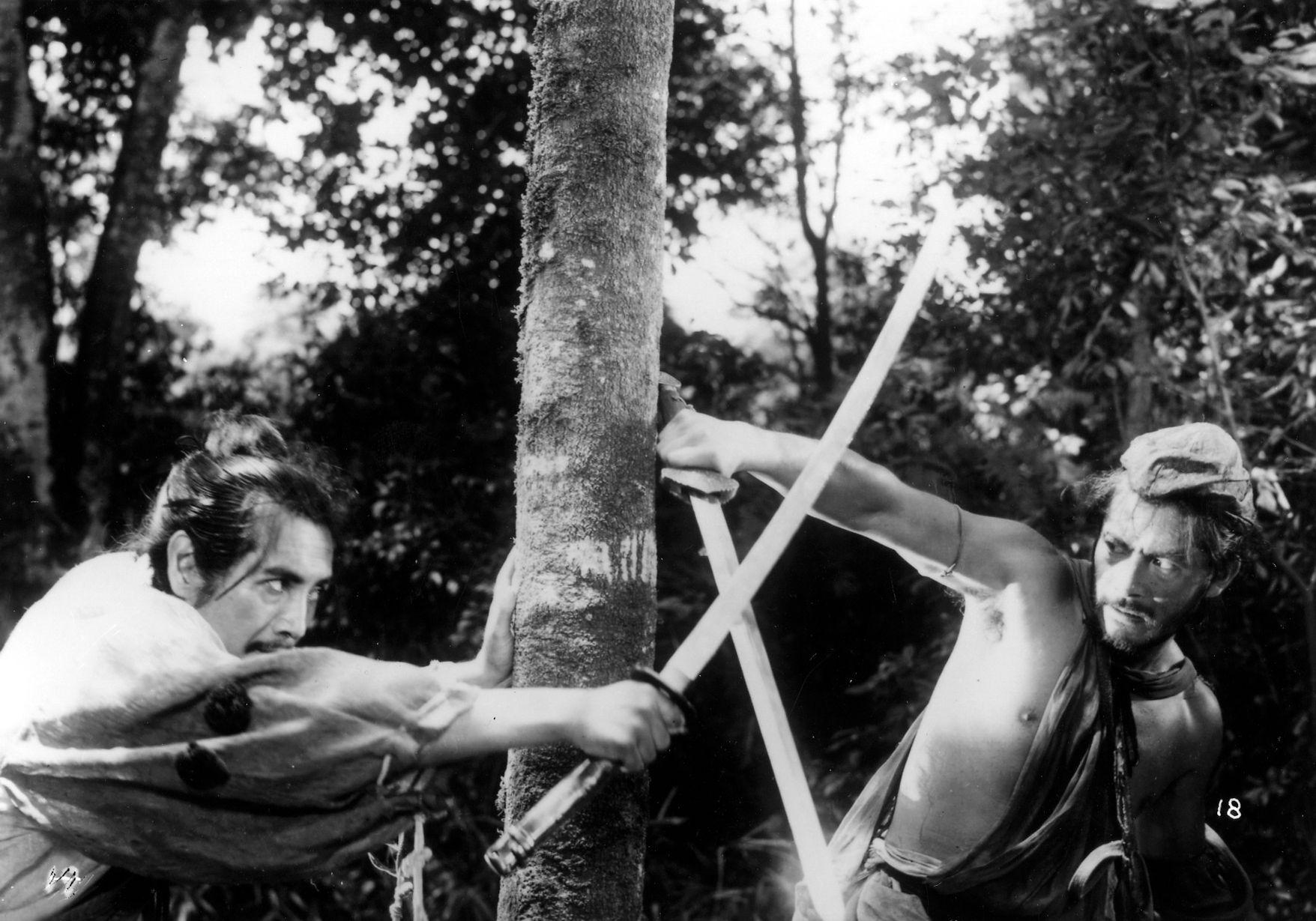 Akira Kurosawa's Rashomon
I've been thinking quite a bit recently about the Rashomon Effect. A year of navel-gazing and comparing notes has convinced me that much of what I've always believed about my own origin story may, in fact, be false. And presently, as I puzzle through the mysteries of my past to begin compiling this memoir, I'm beset by many questions.
Was my father truly the devoted, attentive single parent I remember? Or was he a frequently absent man-child and serial monogamist who expected his wives and girlfriends to be surrogate mother to us both? 
Did his second wife, my biological mother Lela, "run off" when I was an infant, never to return (as the official story goes), or did she come back to us several times when I was a toddler? And if the latter is true, as the oil portraits she painted suggest, then why don't I have a single memory of her? 
What about my stepmother Sandi? She and I reconnected online during the pandemic, which has been mind-blowing. I've always believed that she was only a brief part of my young life, but to hear Sandi tell it, she practically raised me all by herself, because Dad was always either at work or off birding. 
I recently learned that Sandi and Dad were married before my third birthday and stayed together until I was twelve. That's nearly a decade, almost my entire childhood. But how can that be? In my Swiss cheese memory, Sandi was only around for a little while. I vividly remember their bitter divorce and my father's subsequent depression, but I don't remember having a mom when I was in elementary school. 
After Sandi there was Judy, then Catherine. I liked them all, but knew better than to get attached. "Women always leave," Daddy Bill said, a self-fulfilling prophecy if ever I heard one. 
So was I parented by my father, his women, or both? Was it just the two of us, just me and my Daddy, the way I remember it, like all the photos in my album suggest? Or was there always someone else, a female presence, just out of frame? Come to think of it, who even took all those photographs, if not mon mère du jour?
I'm starting to suspect that I may be an unreliable narrator of my own story. Like Darley in Lawrence Durrell's Alexandria Quartet, I'm the naïf who starts out thinking he's the protagonist of an epic adventure, only to find out he is but a bit player and a fool.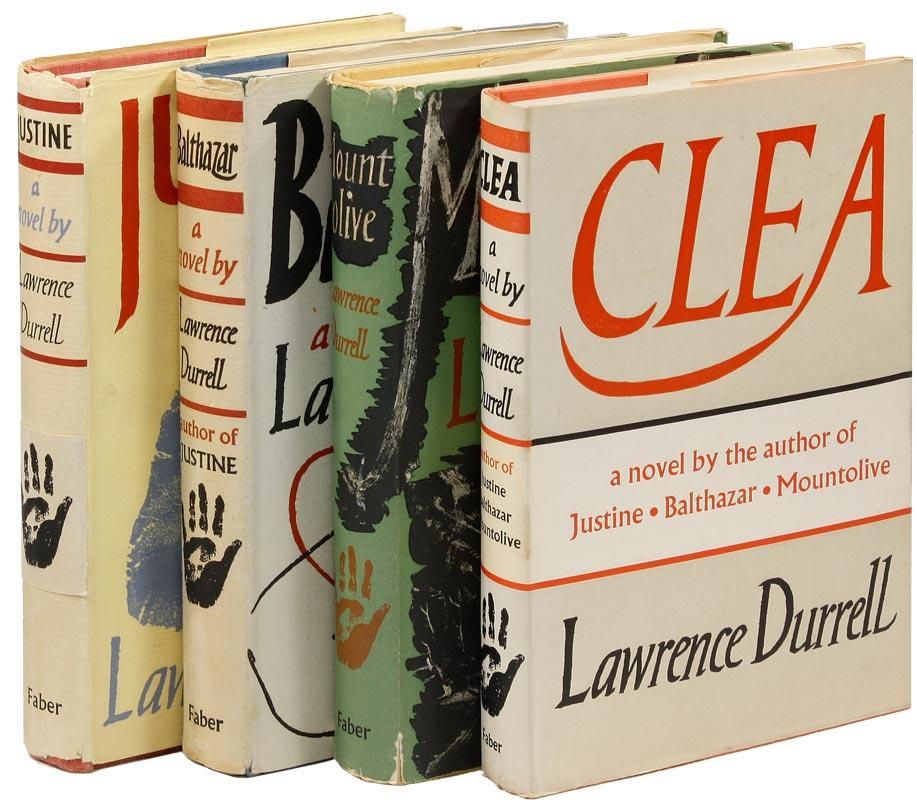 The Alexandria Quartet by Lawrence Durrell
Like many children in the 1970s, I was a latchkey kid who came and went as he pleased, and who grew up feeling special and entitled. The Hero's Journey monomyth was ubiquitous in the comicbooks, movies and pop culture of the era, and I took that omnipresent message to heart. I truly believed that I was uniquely talented and destined for great things. 
Freedom-plus-encouragement was a popular parenting style back then and my father was no exception. "You can accomplish anything you want if you set your mind to it" was the familiar refrain. To this powerful maxim, add the privileges of being an only child, attending a prestigious school, and growing up white and male in the American south, and it's easy to see how I could believe in myself to an absurd degree. 
Granted, it wasn't always easy being the artsy kid in a community which prized athletes and scholars, but "artist" was the identity I chose, and it quickly paid off. My earliest memories are of being in the spotlight, hearing applause, winning awards, taking a bow. Thus my father's colleagues on the arts faculty at Brookstone School became co-conspirators in propping up both his high hopes for me, and my own nascent delusions of grandeur. 
Looking back, I now suspect that those compassionate grown-ups who singled me out, did so not so much for my talent and potential, but out of pity for the poor little ragamuffin from a broken home. He needed the boost, bless his heart. 
Today when I look at a school photo of ten-year-old Dmitri, I see things that were invisible to me at the time. I see his uncombed hair and the dirty smudge on his cheek. I notice the wrinkled, oversized hand-me-down shirt he wears, and how it's falling off his skinny little shoulders. I observe the unearned defiance of his proud, upturned chin. What I see is an arrogant problem child who needs a little more discipline and a lot less praise. 
Big picture, Tyler Durden was right. "You are not special. You are not a beautiful and unique snowflake." Sadly, by the time I was old enough to see Fight Club, I was already too far gone, a slave to the tyranny of my own bogus, manufactured destiny. 
So what did I learn in lockdown? To doubt the veracity of my own story. 
Which begs the question: if I'm not who I thought I was, then who am I? 
And if this is a chance to reinvent myself ... who do I want to be?
Next:
THE HUNKER BUNKER REPORT
PART 5 — THE ROAD AHEAD