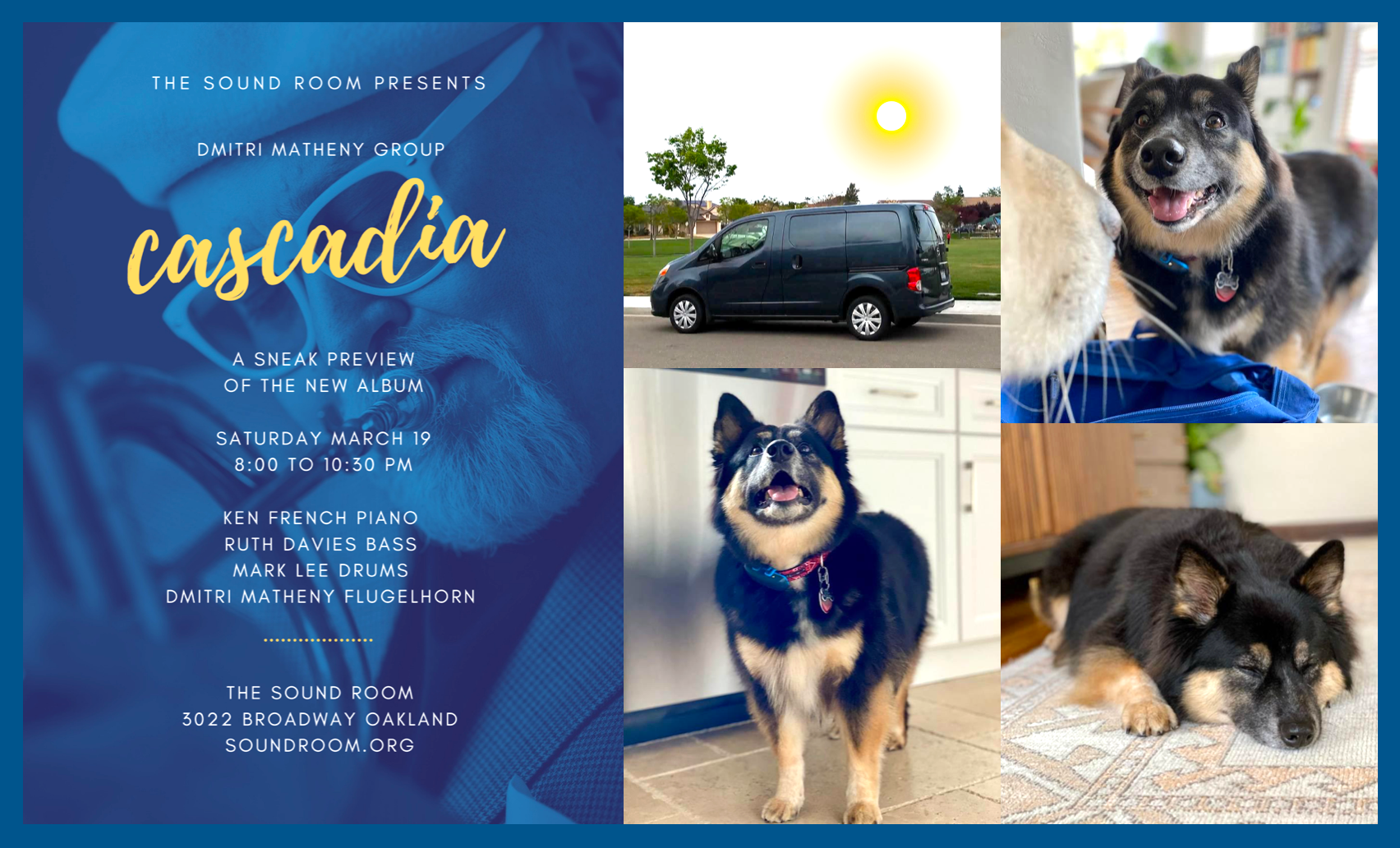 Yesterday Scout and I woke to the sound of raindrops on the roof of our tour bus. She tilted her head and stared up at the ceiling in wonder. I immediately fell asleep again. Rain is a terrific soporific. 
Then the sun came out and announced the beginning of spring. It was a big day for my CaCo (aka Canine Companion, pronounced "Keiko"). We visited three parks: Magnolia Park in Oakley, Tex Spruiell Park in Livermore, and Joaquin Miller Park in Oakland. She charmed everyone we met, of course. 
In the evening I dropped her off for a puppy party with celebrity friend Berkeley (you.see.berkeley on Instagram), and then I headed over to the Sound Room to earn a little more kibble cash. 
I had a ball with pianist Ken French, bassist Ruth Davies, drummer Mark Lee, and special guests guitarist Ed Dunsavage and vocalist Cary Williams. The convivial crowd included many friends I haven't seen in ages, including several well-known musicians.
The old Sound Room was already a favorite; this new, improved venue is even better. Thank you, Karen and Robert! We're looking forward to returning in September for our album release celebration. 
Today Scout and I hit the road for Southern California.
So far, so good.