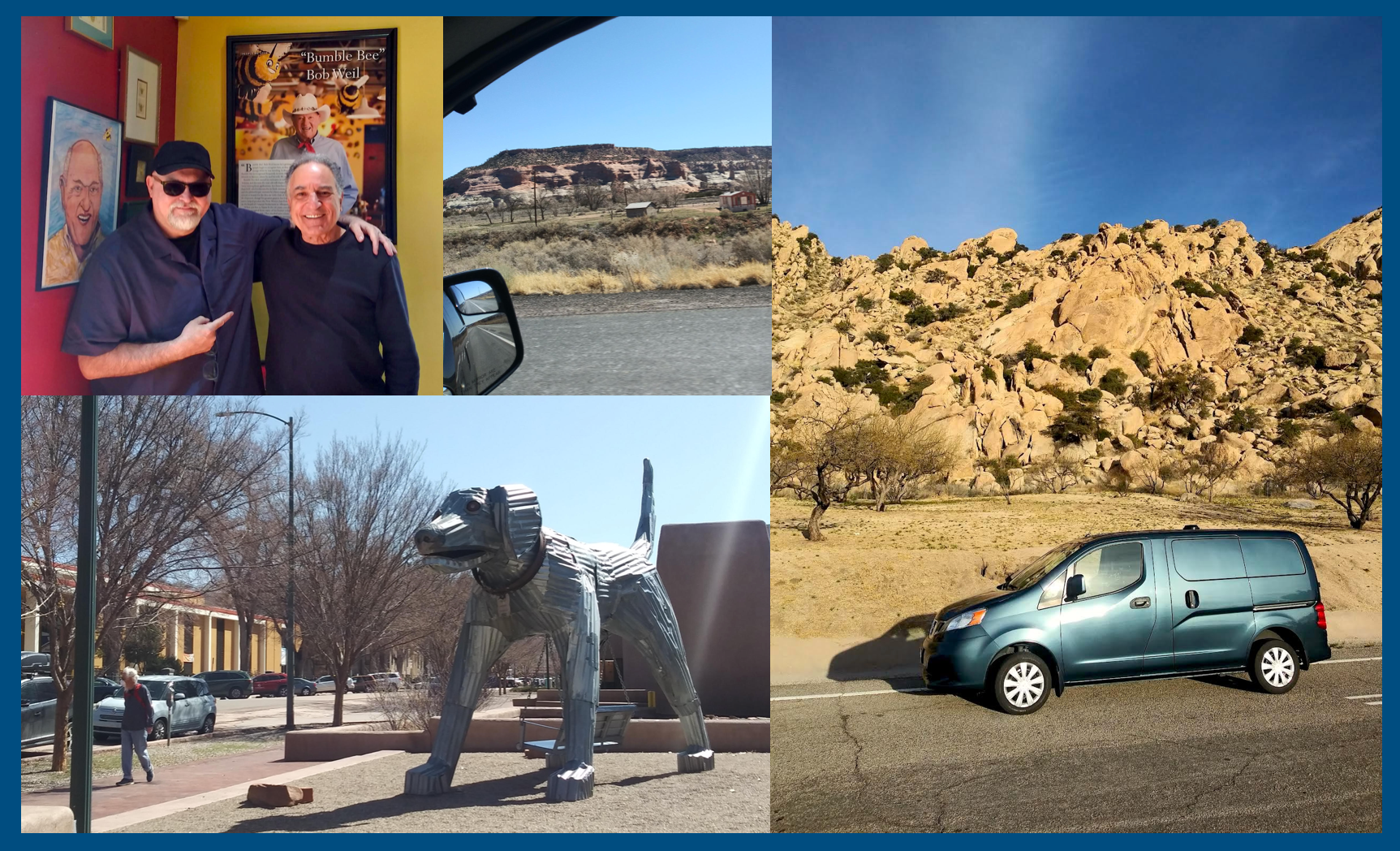 Santa Fe was a stone groove! 
Highlights: sold-out show at Club Legato (woo hoo!), giant metal statue of Scout (my kinda public art!), and the best fish tacos in the world. Thanks JT! #BumblebeeBobForever 
Now comes the fun part: the vantastic homeward journey of 2,000 miles, through five states, in three days! From New Mexico, through Arizona, California, and Oregon, and all the way back home to Washington State. 
I'm so glad we did this. 
#Forward #BoondockerBoondoggle