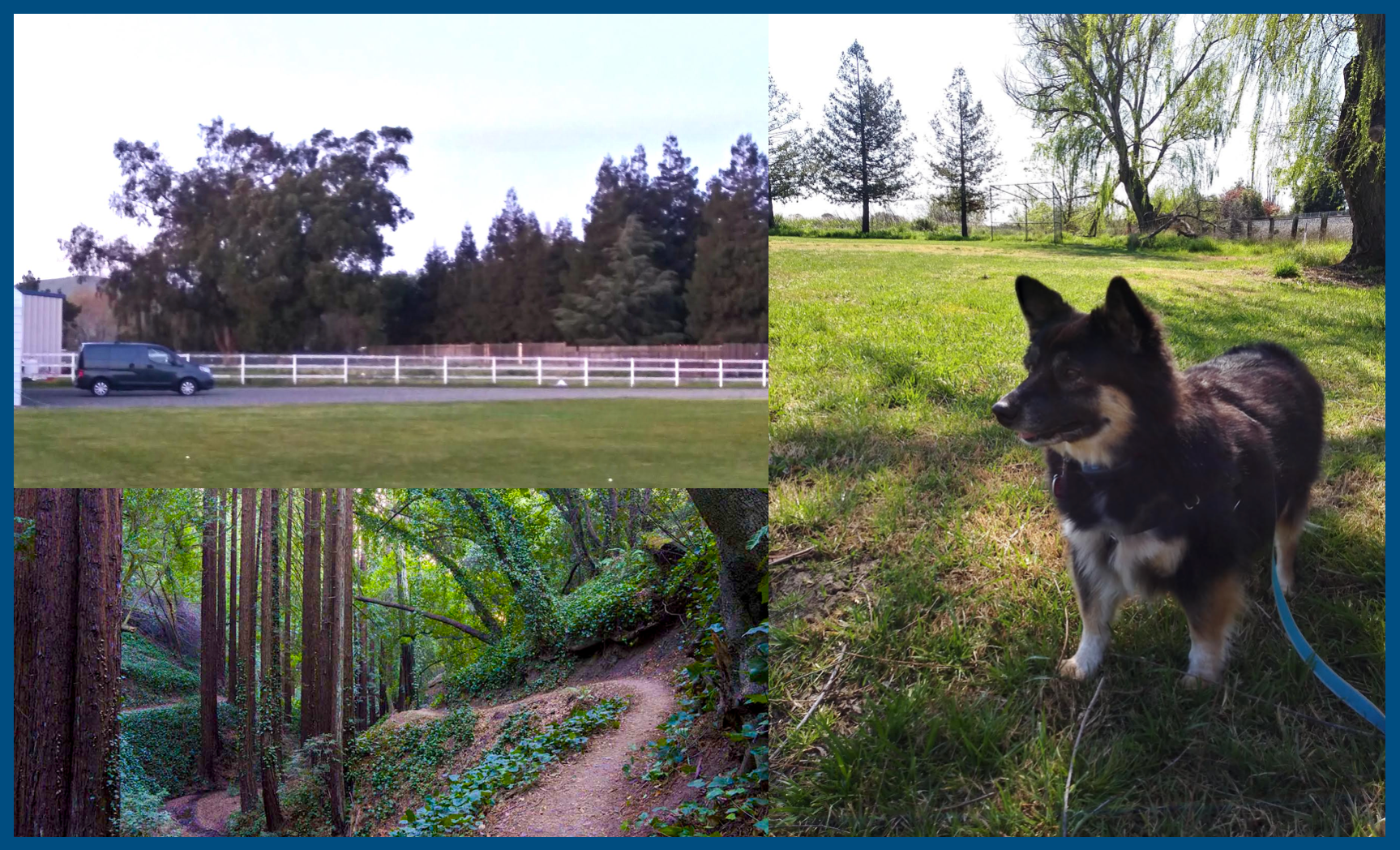 Scout and I have had a wonderful couple of days in the San Francisco Bay Area. 
We explored the Redwood Glen and Palos Colorados trails, had a puppy party at the Oakland Dog Park, visited with friends old and new, and spent two nights on a farm! This afternoon we're headed to the wine country.
I also presented a couple of jazz workshops in area high schools, so this is a legit work trip, not a vacation (ahem).
#BoondockerBoondoggle