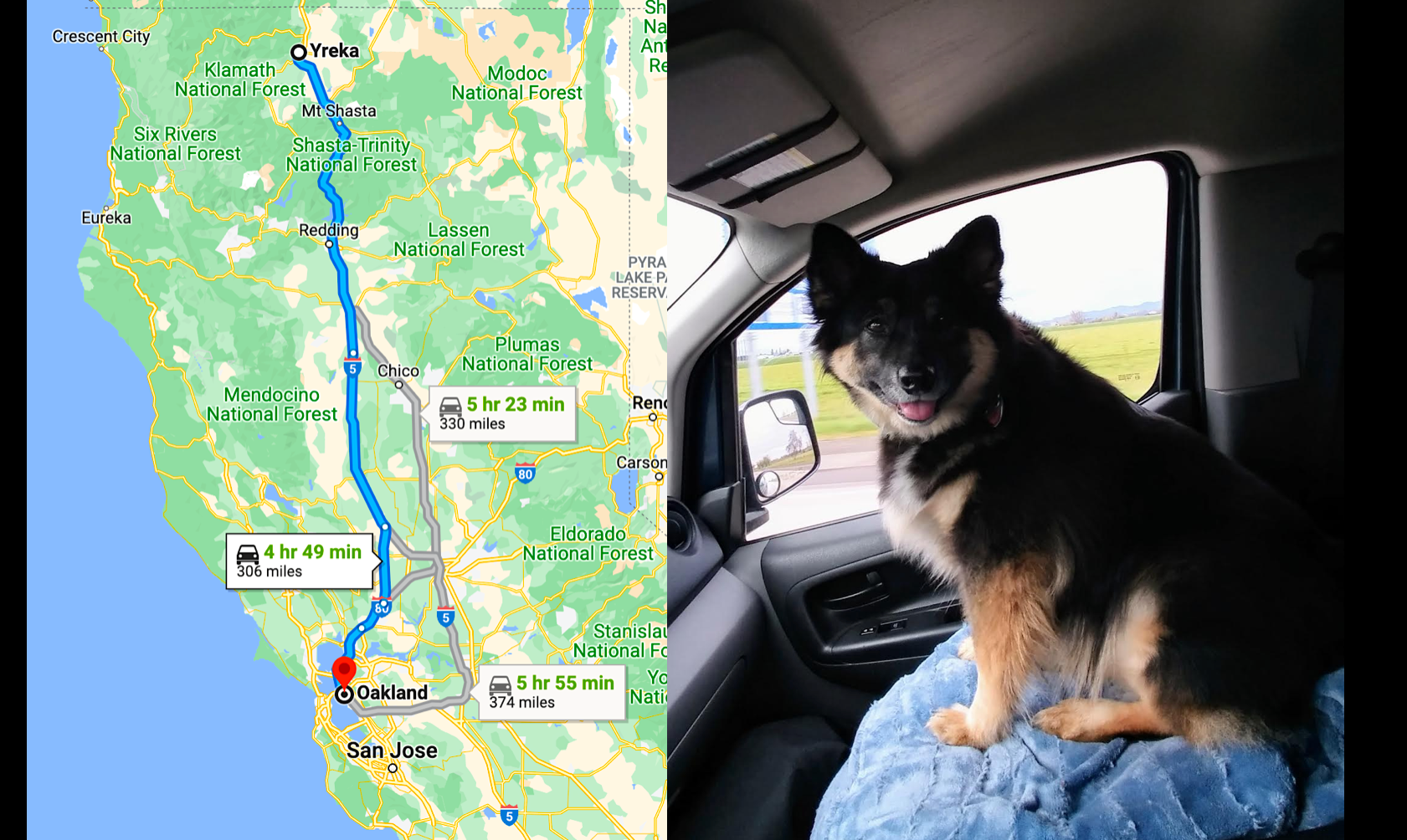 Destination: Oakland CA 
Distance: 306 miles 
Lovely day yesterday traveling with my best girl through Washington and Oregon to California. 
We enjoyed the rain, listened to murder mystery audiobooks, and made excellent time on I-5, considering all the pit stops for puppy walks and pie!
Today (3/15) we ease on down the road to the San Francisco Bay Area.