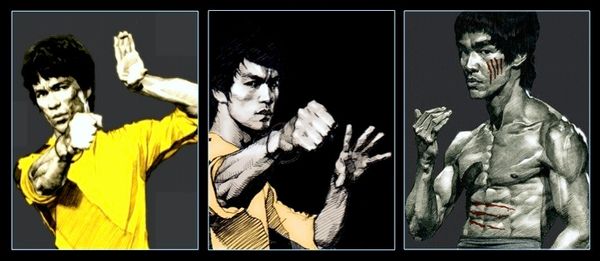 "Do not be tense, just be ready, not thinking but not dreaming,
not being set but being flexible. It is being wholly and quietly alive,
aware and alert, ready for whatever may come."

"Adapt what is useful, reject what is useless,
and add what is specifically your own."

"It is merely simplicity; the ability to express the utmost
with the minimum."