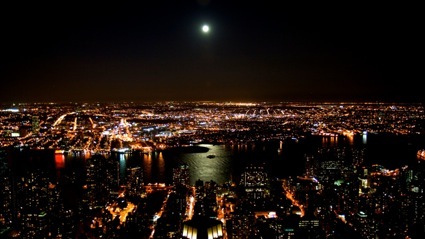 A thriving weed behind a dog-proof fence
A writhing dog behind a screen of weeds
The street needs people less and less
Their brave pursuits, their wretched deeds
They think the street is there for them
To bear their feet, to bear them on
"But bear with me," the pavement says
"I'm here at night. I'm here at dawn.
When you are here and when you're gone.
"