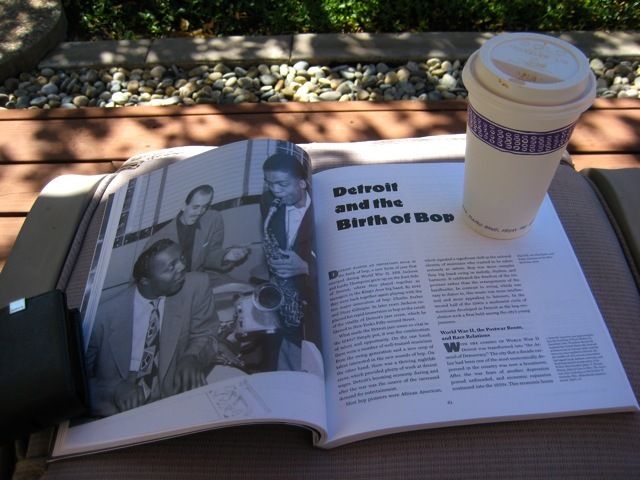 We're putting together a jazz residency in Michigan next spring, with concerts in Detroit, Ann Arbor and Kalamazoo, and workshops at colleges and high schools throughout the state. These will be my first Michigan appearances since attending Interlochen Arts Academy 30 years ago, and I'm very excited about getting back to the Great Lake State.
As part of my preparation, I've been brushing up on the cultural history of the region. A great resource is the book
Before Motown: A History of Jazz in Detroit 1920-1960
by Lars Bjorn with Jim Gallert — a very well-researched and enlightening volume, drawn largely from the oral histories of seminal musicians who lived and worked there. Highly recommended.
~DM